Historic Resources Branch
Manitoba Heritage Council Commemorative Plaques
Duncan McRae (1813-1898)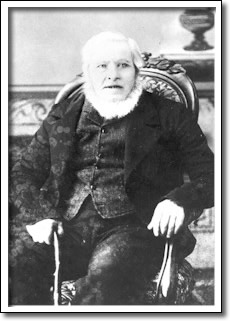 Born at Melbost, parish of Stornoway, in the Scottish Hebrides, Duncan McRae joined the Hudson's Bay Company as a stonemason in 1837 and worked for the company in the Red River Settlement for the next five years. He assisted with the construction of Lower Fort Garry and the rebuilding of Upper Fort Garry.
Later, McRae helped to build several stone churches along the Red River, landmarks which stand today as a tribute to his craft. These include St. Andrew's-on-the-Red, where McRae suffered a serious accident, Old Kildonan, Little Britain and St. Peter's Dynevor, and several other imposing private dwellings, such as "Twin Oaks", a Georgian style mansion which served as a boarding school for young ladies.
The pioneer stonemason is buried in his home parish of Little Britain.
previous | plaques home | next