Historic Resources Branch
Manitoba Heritage Council Commemorative Plaques
Winnipeg Labor Temple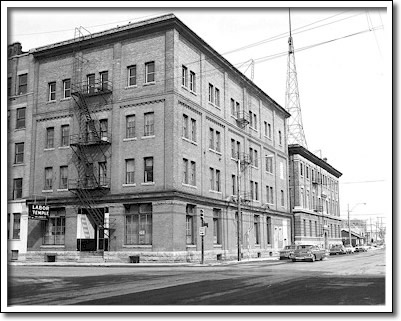 The Winnipeg Labor Temple, a four-storey brick building, was constructed on this site in 1906 by the affiliated unions of the Winnipeg Trades and Labor Council (WLTC). Originally called the Trades Hall, it was known as the Labor Temple after renovations were completed in 1913.
A focus of intense activity in the early decades of this century, the Temple exemplified the strength of trade unionism in western Canada. Its 17 meeting halls and committee rooms were used by as many as 80 local unions and fraternal-benevolent societies. Apart from serving as a meeting place for union and WLTC business, the Temple was the centre for labour's involvement in social activities, political campaigns, strikes, and the organization of workers.
The Labor Temple was demolished in 1966.