Historic Resources Branch
Manitoba Heritage Council Commemorative Plaques
Countess of Dufferin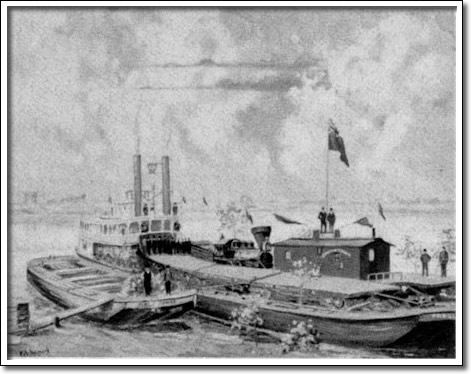 Transported by barge down the Red River, the Countess of Dufferin arrived in St. Boniface October 8, 1877.
Named in honour of the wife of the Governor General of Canada, this wide-funnelled, woodburning locomotive was built by Baldwin Locomotive Works, Philadelphia. It was used in the construction of the Pembina Branch and sections of the original east-west CPR line.
After service on the Emerson-St. Boniface run, the Countess of Dufferin worked in a British Columbia lumberyard where it was found in 1909. With the cooperation of the Canadian railroad companies, it was returned to Winnipeg where it had opened the railroad era in the Canadian West.