Lord Selkirk Park
As part of a $378-million HOMEWorks! plan that has already created an estimated 1,900 jobs and $96.5 million in spinoff economic activity, Lord Selkirk Park continues to thrive.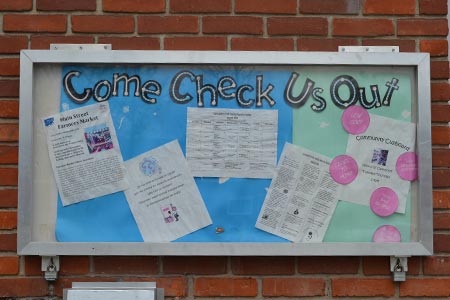 The building has energy-saving furnaces, as well as water-conserving toilets. A daycare is set in Lord Selkirk Park Towers, and David Livingston School received renovations that included added-storage and a kitchen in 2011. The North End Women's Centre holds six (6) transitional units for women struggling with addictions, mental health issues, or homeless, housing the Addictions Continuing and Ongoing Recovery Program.
The community has a continuous Adult Literacy Program, Citizen on Watch (COW) crime prevention programs, summer drop-in basketball programs, and community gardens.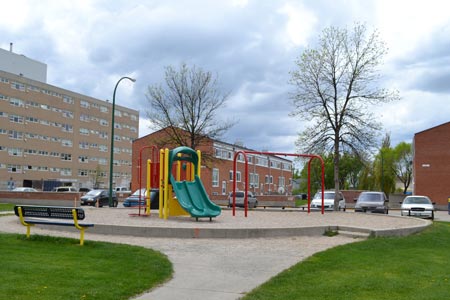 ---
Angry Kids & Stressed Out Parents is a CBC Doc Zone episode that follows children and parents enrolled in three groundbreaking interventions. These programs work with parents and kids to help children master the skills they need to do well in life, like self-control and self-regulation. From middle-class kids to children of poverty, we witness young lives transformed, social problems solved, and billions of taxpayer dollars saved.

The section on positive parenting programs begins around the 10:30 mark and leads into a Manitoba component that focuses on programming at Lord Selkirk Park which begins at about the 20 minute mark.
---
Manitoba Housing Home
|
Our Programs
|
Find Housing
|
Tenant Resources
|
Our Communities
|
News
|
About Us
|
Working with Manitoba Housing
|
Job Opportunities
|
Contact Manitoba Housing
---