Historic Resources Branch
Manitoba Heritage Council Commemorative Plaques
Sir Joseph Dubuc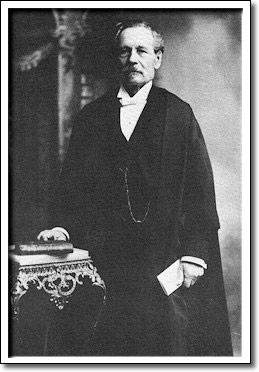 Arriving in Manitoba in 1870 from Quebec at the request of Louis Riel, Dubuc became a strong supporter of the Provisional Government. When Riel fled, Dubuc worked vigorously for his return as leader of the Métis.
Elected to the first Legislative Assembly, he became Attorney General in the Girard Government in 1874, and Speaker of the Assembly from 1875 to 1878. Elected to the House of Commons in 1878, he resigned the following year on his appointment to the Court of Queen's Bench. He became the Chief Justice of Manitoba in 1903.
Dubuc's political and judicial career was devoted to protecting the constitutional guarantees of French Canadian equality in Manitoba.