Historic Resources Branch
Manitoba Heritage Council Commemorative Plaques
James McKay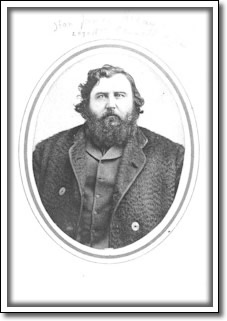 On this site stood Deer Lodge, the home of the Honourable James McKay. He helped to guide the transition from fur trading to farming. Trader, freighter, plains guide, Councillor of Assiniboia, he was, with his mixed ancestry, representative of the complexity of Red River society and at home with the fur trader and hunter.
Noted for his fluency in Indian languages and his friendship with the plains tribes, McKay was advisor, interpreter, negotiator of Treaties I to IV, Co-commissioner of Treaty V and Indian Commissioner of Treaty VI.
A member of the Council of the North-West Territories, he was in the newly created province of Manitoba, President of the Executive Council, Minister of Agriculture and Speaker of the Legislative Council.