Historic Resources Branch
Manitoba Heritage Council Commemorative Plaques
Manitoba Agricultural College
(Fort Osborne Barracks Site)
139 Tuxedo Avenue,
Winnipeg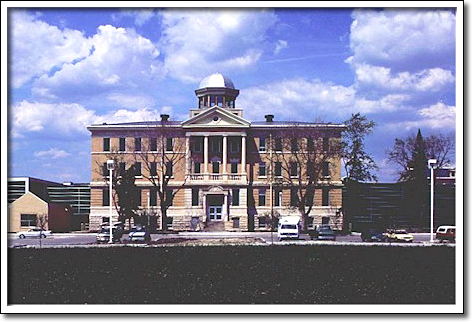 Here, in 1906, the Provincial Government established the Manitoba Agricultural College to educate students in the practices of farming. It was the first college of its kind in Western Canada, and only the third in the country. Samuel Hooper, the first Provincial Architect, designed the original College buildings, setting them in a formal Edwardian plan, in which the buildings were arrayed around a long oval drive. By 1913 the College had outgrown this campus. It was relocated to a new Fort Garry site, which later became the campus of the University of Manitoba.
From 1914 until 1917 this site was used by the Manitoba School for the Deaf, the first such institution in Western Canada. In 1917 it was transformed into a military convalescent hospital for wounded soldiers returning from Europe. In 1919 the army took over the entire complex, renaming it Fort Osborne Barracks. It remained the primary army base in Manitoba until 1968, when new barracks were constructed farther south. The Province re-acquired the property and converted a number of buildings to house government departments.
The property was again sold, and in 1997 the site was redeveloped as the Asper Jewish Community Campus of Winnipeg, returning to its educational roots.