Health, Seniors and Active Living
Primary Care Quality Indicators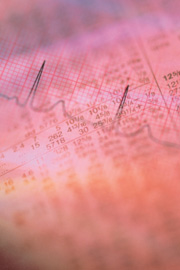 All clinics participating in PIN regularly track their performance on a range of Primary Care Quality Indicators. This enables them to regularly review their performance as a basis for further change.

The Primary Care Quality Indicators used in PIN are derived from evidence-based indicators originally developed by the Canadian Institute for Health Information (CIHI), with the assistance of clinician experts. They measure recommended screening and chronic disease management processes in six areas of primary care:
prevention
diabetes management
asthma management
congestive heart failure management
hypertension management
coronary artery disease management
In addition to these, trial indicators for depression screening and patient access have been developed and are being trialed at some PIN sites.
A summary of the Primary Care Quality Indicators tracked within PIN is available in the Manitoba Primary Care Quality Indicators Guide (Short Version)

.
A more detailed list of the Primary Care Quality Indicators, including a description of how they are calculated, is available in the Manitoba Primary Care Quality Indicators Guide (Long Version)

Primary Health Care Branch
1090-300 Carlton Street
Tel: 204-788-6732
Fax: 204-943-5305
Email: phc@gov.mb.ca