Advanced Education, Skills and Immigration

Events
          The 16th Annual Apprenticeship Awards of Distinction
Apprenticeship Manitoba and the Apprenticeship and Certification Board will be hosting the 16th annual Apprenticeship Awards of Distinction gala on November 2, 2022. This event is a celebration of excellence that recognizes the outstanding contributions that employers, journeypersons and instructors make to Manitoba's apprenticeship training system.
We invite you to be our guest at the North Building of the RBC Convention Centre. Dinner commences at 6:30pm. Expected dress is semi-formal.
11:59 p.m. on Monday, October 24, 2022
, to register.
Nominations are now closed!
VIP Sponsor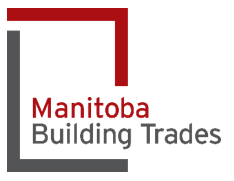 ---

June 10, 2022
Manitoba Government Honours Newly Certified Journeypersons at Highest Achievement Awards Ceremony
The Manitoba government is proud to recognize the exemplary work and dedication of newly certified journeypersons along with the employers who mentored them, Advanced Education, Skills and Immigration Minister Jon Reyes announced last night at the Legislative Building during the 30th annual Apprenticeship Highest Achievement Awards ceremony.
"Your perseverance while maintaining high performance in your respective trades is commendable and I am delighted we can celebrate your hard work," said Reyes in his speech to the award winners. "The department remains dedicated to the continuous improvement and modernization of our apprenticeship and certification system. Together, we continue to build the future of a strong Manitoba labour market."
The ceremony recognized 34 newly certified journeypersons who were the highest-achieving graduates in their respective trades, academic accomplishments and on-the-job performance.
In addition, two awards were presented to individuals achieving the highest standing on the certification exam through the trades qualification stream. Jonathan Siemens received the Ron Krishka Memorial Award for the trade of carpenter. Igor Gerber, a journeyperson automotive service technician, received the Internationally Experienced Tradesperson Award.
"Each award winner exemplifies the highest quality performance in the apprenticeship and certification system," said Reyes.
The employers and mentors who contributed to the success of the journeypersons being honoured were also recognized at the event. Reyes noted their contribution to the technical training of apprentices is integral to building a skilled workforce in our province.
"Manitoba's apprenticeship system recognizes the importance of apprenticeship training to address Manitoba's labour market demands and remains responsive to industry needs," said Harvey Miller, chair, Apprenticeship and Certification Board. Miller encouraged the newly certified journeypersons to pass on their experience by mentoring the next generation of apprentices.
Apprenticeship is a work-based post-secondary training program that leads to a certificate of Qualification in a skilled trade. Apprenticeship Manitoba offers 55 trade programs.
For more information, visit www.manitoba.ca/tradecareers.
- 30 -
MANITOBA'S HIGHEST ACHIEVEMENT AWARD RECIPIENTS 2022
Agricultural Equipment Technician: Jonas Bellion, Enns Brothers Ltd.
Aircraft Maintenance Journeyperson: Brady William McArdle, KF Aerospace Defense Programs
Automotive Painter: Amanda Clarke
Automotive Service Technician: James Funk, OK Tire Landmark
Automotive Service Technician (Automotive Service Educational Program): Dylan Martens, Viking Motors
Automotive Service Technician (Automotive Student Service Educational Training): Dustyn Zacharias, Wilf's Elie Ford
Boilermaker: Aric Eissner-Suttie, Boilermaker Local 555
Bricklayer: Simon Kozussek, Simmons Masonry Inc.
Cabinetmaker: Dylan Holmberg
Carpenter: Christopher Hanuschuk, United Brotherhood of Carpenters
Construction Electrician: Eric Schepp
Cook: Mariia Kuvaldina, Holiday Inn and Suites
Domestic Gasfitter: Artem Gerasymyk, Wes-Man Mechanical
Esthetician: Miranda Mansell, Total Wrapture Medi Spa
Hairstylist: Coralee Warkentin, Classic Impressions Salon
Heavy Duty Equipment Technician: Brendan Henry, Vermeer Canada Inc.
Industrial Electrician: Palwinder Singh Bains, Wonderbrands
Industrial Mechanic (millwright): Cody O'Regan, Louisiana Pacific Canada Ltd.
Insulator (heat and frost): Matthew Anderson, Insulators Heat and Frost, Local 99
Lather (interior systems mechanic): Jonas Loewen, Fuchs Decorating Inc.
Motor Vehicle Body Repairer (metal and paint): Charles Butt
Nail Technician: Miranda Ste. Marie
Plumber: James Barkman, Kleefeld Construction
Refrigeration and Air-Conditioning Mechanic (commercial): Joshua Hueging, Air-Rite Inc.
Roofer: Darren Robertson, Flynn Canada Ltd.
Sheet Metal Worker: Nikolys Krasnesky, Laurin Sheet Metal
Skin Care Technician: Giovanna Toré
Sprinkler Fitter: Spencer Dunnington, UA Local 254 Piping Industry Training Committee
Steamfitter/Pipefitter: Jacob Siferd
Transport Trailer Technician: Dillon Binne, Fleet Brake Parts and Service Ltd.
Truck and Transport Mechanic: Nikky Claudio Rea, Beaver Truck Centre
Welder: Adam Stefaniuk, Sigfusson Northern Ltd