Manitobans know there is nothing more important than their families' health.
That is why health care in Manitoba is a key priority, and why the health care system continues to evolve and improve to achieve the provincial vision of healthy Manitobans through an appropriate balance of prevention and care.
Nurse call centre 24 / 7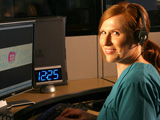 Health Links-Info Santé is a telephone health information service staffed 24 hours a day, seven days a week by knowledgeable, experienced nurses and is free of charge everywhere in Manitoba. Call 204-788-8200 in Winnipeg or 1-888-315-9257 toll-free elsewhere in the province.
Read more about nurse call centre 24 / 7 >>
Better home care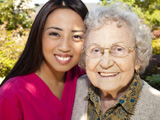 Often, people need ongoing health services or help with the activities of daily life - but don't require care in a hospital or a personal care home. The comprehensive Manitoba Home Care Program is designed to help you live with dignity in your own home, for as long as safely possible.
QuickCare Clinics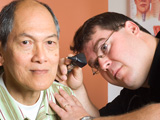 QuickCare clinics are staffed by nurse practitioners and registered nurses who can diagnose and treat minor health issues. Anyone can visit a QuickCare clinic, though they're not a replacement for regular visits with your health care provider.
Cancer drugs now free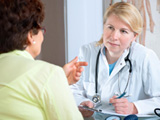 The Home Cancer Drug (HCD) program is a program for Manitobans diagnosed with cancer that allows access to eligible outpatient oral cancer and specific supportive drugs at no cost to the patient. Covering the cost of eligible drugs removes what can sometimes be a major financial burden.
Read more about free Cancer drugs >>
Dial-a-Dietitian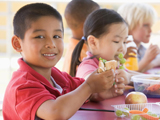 Dial-a-Dietitian is a province-wide, confidential, free-of-charge service that offers you an easy way to connect with a registered dietitian and get trusted advice on food and nutrition to help you and your family eat well, live well and be healthy. Call 204-788-8248 in Winnipeg or 1-877-830-2892 toll-free elsewhere in the province. Personalized service is available Monday to Friday. Voice messaging also available.
Read more about Dial-a-Dietitian >>
Family Doctor Finder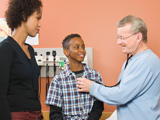 There is an easy way for you and your family to find a family doctor or nurse practitioner with Manitoba's Family Doctor Finder program.
Call 204-786-7111 or 1-866-690-8260 toll free
Diabetes prevention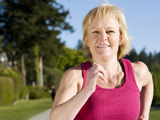 The good news is - you have the power to prevent type 2 diabetes. If you eat healthy and increase your physical activity you improve your quality of life and help prevent type 2 diabetes.
Read more about Diabetes Prevention >>
Access Centres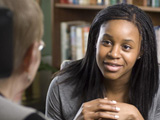 ACCESS Centres offer health and social services that vary from community to community. Services include front line health care from physicians or nurse practitioners to assistance with mental health, home care, employment and income assistance programs.
Read more about Access Centres >>