Primary Care
Primary care is the foundation of the health care system and a priority for Manitobans.

What is Primary Care?
Many types of care you receive can be described as primary care. For example, primary care refers to those times when you receive a diagnosis, treatment or help with a health problem, or even when a health care provider talks with you about staying healthy and preventing illness.

Many people think of primary care as typically provided by family doctors, but it can include nurses, midwives, dietitians, pharmacists, mental health professionals, therapists and others.

Primary care services lead to:
less need for hospital and emergency department visits
safer care
more satisfied patients
lower health care costs
This is especially true when health care is delivered by teams of providers that may include doctors, nurses, dietitians or any number of health professionals. The care offered crosses programs and services, supports long-term doctor/patient relationships and provides faster, more focused access to primary care. Good primary care leads to a high-quality, sustainable health care system.

---
Better Care for Your Family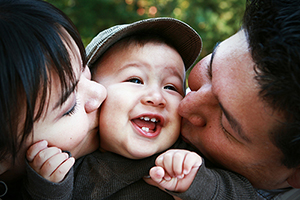 There are many changes taking place in primary care across the country, including in Manitoba. Healthcare service users such as yourself have been clear about what you want from your primary care services. It includes:
access to a regular doctor who's part of a team of other health care providers (such as dietitian, nurse practitioner, midwife, occupational therapist)
a greater focus on promoting good health and preventing disease
access to a person's health information by health providers involved in their care
better connections between health and other sectors in co-ordinating an individual's care
better communications on how to find resources, and how to access needed information within a large, institutional health care system
involvement by individuals in their own care and health care decisions
a "door" to care for those who might not look for or know where to go for service.
Manitoba is committed to providing you these types of services in a consistent and coordinated way that meets your needs and the needs of your families and communities. One key step has been the introduction of enrolment to a Home Clinic. Other services include My Health Teams, delivering primary care by teams of providers that may include doctors, nurses, dietitians or any number of health professionals. Manitoba is also focusing on the promotion of patient self-management, greater use of TeleCARE, promoting use of electronic medical records (EMR), and funding midwives and new models of birth services. You can learn more by going to the web pages listed on the left.