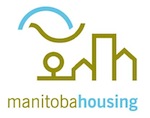 Request for Proposals: Creating Opportunities for Affordable Homeownership (August 2017)
Manitoba Housing is seeking proposals from qualified organizations that are interested in creating homeownership opportunities for low- to moderate-income families in Manitoba.
With funding support from the Canada Mortgage and Housing Corporation (CMHC), Manitoba Housing is prepared to provide up to $1,000,000 in financial assistance as part of a two-pronged Request for Proposals (RFP). Capital funding is available through the first RFP (RFP# HDB2017-001) are available for the new supply (new construction, rehabilitation, and/or conversion) of homes for sale to eligible homebuyers. A second RFP (RFP# HDB2017-002) is concurrently available to provide financial assistance that supports the acquisition of homes by eligible homebuyers (such as through down payment and/or closing cost assistance).
Proponents that plan to undertake both new homeownership supply projects and acquisition assistance projects must submit separate proposals (i.e., one proposal for any new homeownership supply project and one proposal for any acquisition assistance project).
Submission intake for the Request for Proposals is closed.
Complete RFP details are located in the documents below. Proposal submissions must follow the application requirements as outlined in the RFP documents:
The submission deadline for the RFP is:
Friday, October 6, 2017 at 4:00 p.m. Central Time
Contact Manitoba Housing for more information on this RFP:
Housing Delivery Branch
Manitoba Housing
200-352 Donald Street
Winnipeg MB R3B 2H8
Telephone: 204-945-5566 in Winnipeg;
Toll free: 1-866-689-5566 outside of Winnipeg
---
Manitoba Housing Home
|
Our Programs
|
Find Housing
|
Tenant Resources
|
Our Communities
|
News
|
About Us
|
Working with Manitoba Housing
|
Job Opportunities
|
Contact Manitoba Housing
---