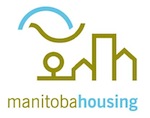 Three Year Housing Plan
Housing is central to the lives of individuals and families. Affordable, adequate housing helps to build communities and a strong economy. At Manitoba Housing, we work in partnership with citizens and a diverse range of non-profit, co-operative, public and private sector organizations to deliver responsive housing programs, engaging Manitobans in building a better future and helping people realize their full potential.
Our three-year housing plan is a sound investment in the well-being of Manitoba's urban and rural communities.
Restoring, Redeveloping and Repairing Manitoba's Social Housing Stock


Manitoba Housing is committed to the ongoing public investment in the provincially owned social housing stock to provide appropriate housing options for our clients. Preserving existing quality housing is fiscally responsible and as important as building new. Over the next three years, we will invest a total of $402 million in Manitoba's existing social housing stock. This includes an annual expenditure of $100 million in the restoration and redevelopment of buildings within our portfolio and $34 million for repairs that provide quality homes for our tenants.

Developing New Homes, Supporting Existing Ones


An investment in housing contributes to the provincial economy and stimulates economic activity. Housing investment also enables neighbourhood revitalization, advances community development and improves investor confidence in Manitoba. Over the next three years, Manitoba Housing will invest $137.5 million toward the capital cost of construction for 500 social housing units with rents that are geared to income (RGI) and 500 affordable housing units. Manitoba Housing will work in partnership with public, private, and non-profit stakeholders to develop a range of housing options suitable to Manitoba households. In addition, a new Rental Housing Construction Tax Credit, equal to 8% of capital construction costs, will incent private and non-profit rental housing development. To receive the tax credit, 10% of units constructed must have affordable rents.

Supporting Co-operative Housing


Supporting the co-operative housing sector and assisting the development of new housing co-operatives will strengthen the housing environment and add to the housing choices available in our communities. Manitoba Housing recognizes that the participatory nature of housing co-ops helps to build individual and community capacity.

Building the Capacity of People and Communities


Manitoba Housing will expand efforts to partner with communities and non-profit organizations to identify and pursue community-based housing delivery options. Manitoba Housing will also work with our partners to provide skills and apprenticeship training. Engaging local community forces in the restoration and repair of our properties contributes to the economy and provides training and employment opportunities for people seeking access to the labour market.

Working with People


Manitoba Housing takes a people-focused approach to social and affordable housing. We will continue to provide a range of housing options and services, including the further development of assisted living for seniors in our projects and serve the housing needs of vulnerable populations by building partnerships to better connect them with supports that promote successful tenancies. We work to involve tenants in their housing, which strengthens individual capacities and builds community.
---
Manitoba Housing Home
|
Our Programs
|
Find Housing
|
Tenant Resources
|
Our Communities
|
News
|
About Us
|
Working with Manitoba Housing
|
Job Opportunities
|
Contact Manitoba Housing
---