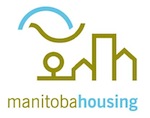 Social Housing Rental Program Policy Manual and Policy Information
The information is this section provides tenants and applicants with a policy guideline to the Social Housing Rental Program. It also outlines the responsibilities of the tenant and of Manitoba Housing, as the landlord.
Manitoba Housing Policy Fact Sheets in PDF format:
Becoming a Tenant:
Tenancy and Agreements:
Living in Housing:
Leaving Housing:
---
As a Manitoba Housing tenant, you are responsible for:
paying your rent on time
paying your utility bills, if utilities are not included in the rent
notifying Manitoba Housing of any decrease or increase in your income
informing Manitoba Housing about any change in the number of people living in your home
keeping your home safe for all occupants and visitors
ensuring your home is clean and free of damage
helping keep common areas tidy and free of debris
repairing, to an acceptable standard, any damages caused by you or visitors to your home, as soon as possible (The landlord may give you a written request to make these repairs.)
complying with the terms of your tenancy agreement, and The Residential Tenancies Act
complying with Manitoba Housing's rules and regulations, as attached to your lease agreement. Please see staff at your Manitoba Housing leasing office for information about your tenancy
ensuring you and your guests don't disturb others or endanger the safety of others in the building or on a neighbouring property If you do not meet these responsibilities, you may be asked to leave.
As your landlord, Manitoba Housing is responsible for:
repairing your home within a reasonable time
ensuring your home is reasonably safe by having proper doors and locks
ensuring your home is available on the day your tenancy is to begin
providing a rent receipt when you pay your rent in cash
paying your utility bills, if utilities are included in the rent
investigating any complaints about a tenant disturbing other tenants or neighbours and trying to resolve the problem
respecting your tenancy agreement and The Residential Tenancies Act
providing at least 24 hours notice before entering your unit to do repairs
---
Manitoba Housing Home
|
Our Programs
|
Find Housing
|
Tenant Resources
|
Our Communities
|
News
|
About Us
|
Working with Manitoba Housing
|
Job Opportunities
|
Contact Manitoba Housing
---