If you think a child is being harmed or neglected,
contact CFS at 1-866-345-9241.
Note: If this is an emergency, contact your local police emergency number.
---
Responding to Sexual Exploitation: Tracia's Trust
Breaking the Silence
Addictions Foundation of Manitoba (AFM) Specialized Resource Materials
Under the Manitoba Strategy, specialized resource materials on sexual exploitation and sex trafficking are available at the AFM's library. Resources can be found by accessing the online public access catalogue through the library portion of their website.

Commit to Kids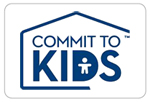 Commit to Kids
is a
child sexual abuse prevention program
developed by the Canadian Centre for Child Protection for organizations that work with children. A comprehensive risk management approach beyond
criminal record checks
and
child abuse registry checks,
Commit to Kids
is a step-by-step plan to help prevent sexual abuse from happening within child serving organizations.
Kids in the Know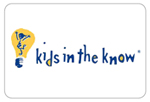 Kids in the Know
is the Canadian Centre for Child Protection's interactive personal safety education program designed for use in schools, to empower children and reduce their risk of victimization.
Lodge Teachings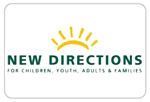 Kaapapako Miikiwaap (translated as The Butterfly Lodge)
 involves a curriculum focusing on preventing the sexual exploitation of children and youth. Training on the lodge teachings is available for people who work with children and youth in a variety of settings. Based on the traditional teachings of the tipi, the values and positive nature of the key concepts help keep children and youth from becoming at risk to exploitation and draw upon a peaceful way of living.  For more information about this program, contact
New Directions
 at (204) 786-7051.
Regional Resource Teams
Under the Manitoba Strategy, a Regional Team is a committee, coalition, or group made up of various multi-system stakeholders whose goal is to provide public awareness and education.
Regional teams bring together diverse community stakeholders utilizing strengths and resources that each brings to the table. Regional teams share existing services, and initiate public awareness activities to combat the issue of sexual exploitation.

Teams are currently being developed in various regions of Manitoba. Current teams in operation include:
Advisory of Knowledge Keepers - Winnipeg, MB
Sexual Exploitation Awareness Team (SEAT), North Region – Thompson, Manitoba
Westman Team Against Sexual Exploitation (W-TASE), Westman Region – Brandon, Manitoba
Committee Advocating for the Removal of Sexual Exploitation (CARE), Parkland North – Dauphin, Manitoba
North Eastman Regional Sexual Exploitation (NERSE) team, Eastman Region – Pinefalls, Manitoba
Flin Flon Area Against Sexual Exploitation (FAASE) team, North Region – Flin Flon, Manitoba
Central Team Committee – Wings (CTC-Wings), Central Region – Portage La Prairie, Manitoba
Norway House / Cross Lake Sexual Exploitation Team, North Region – Norway House First Nation and Cross Lake First Nation, Manitoba
Trafficked Person Response Team - Winnipeg, MB,
If you would like more information about regional teams or about the team in your region please contact the regional team coordinator:
Sexual Exploitation Unit
Child Protection Branch
777 Portage Avenue
Winnipeg, Manitoba
R3G 0N3
Phone: (204) 945-6964
Fax: (204) 948-4383
Teatree Tells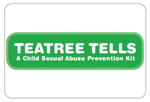 Teatree Tells
is a child abuse prevention kit, and is part of a comprehensive safety program called
Kids in the Know
. The kit, designed for children from 4-6 years of age, is intended to help parents, teachers and educators learn more about protecting children from sexual abuse. The
Canadian Centre for Child Protection
created
Teatree Tells
, which includes age appropriate lessons on identifying a safe adult, identifying feelings, naming body parts, establishing personal boundaries and okay, and not okay, touching.