If you think a child is being harmed or neglected,
contact CFS at 1-866-345-9241.
Note: If this is an emergency, contact your local police emergency number.
---
Responding to Sexual Exploitation: Tracia's Trust
Legislation and Law Enforcement
---
The Child and Family Services Act Charges
In
June 2005
, legislation was amended to substantially increase the offence provisions in The Child and Family Services Act for offences related to causing a child to be in need of protection, including for sexual exploitation and interference of a child in care. Penalties were formerly a maximum of $500 and three months incarceration and are now increased to a maximum of $50,000 and two years incarceration, making the penalties among the toughest in Canada. Since 2005, CFS agencies and law enforcement services have made greater use of these offense provisions in The Child and Family Services Act in an attempt to deter predators and protect children in danger of being harboured and sexually exploited.
Child and Family Services (CFS) Investigation Specialist
Housed at the child and family services intake agency in Winnipeg, Child and Family All Nations Coordinated Response Network (ANCR), two sexual exploitation investigation specialists work in partnership with the Winnipeg Police Service and the StreetReach Winnipeg team to provide a multi-system response to a specifically targeted group of children. The group served by the ANCR investigation specialists are children under the age of 18 who are victimized through exploitation throughout ANCR's jurisdiction.
The Child Sexual Exploitation and Human Trafficking Act

On April 15, 2009, mandatory reporting of child pornography was proclaimed in Manitoba. Manitoba became the first Canadian province to make it mandatory for all citizens to report child pornography.
The Child and Family Services Act
was amended to include child pornography in the definition of child abuse. Under the new law, if a Manitoban sees something they believe to be child pornography; they are required to report it to Cybertip.ca. The goal of mandatory reporting is to facilitate the reporting of children in need of protection. All reports relating to a child victim and/or suspect in Manitoba are forwarded to child and family services and Manitoba law enforcement so they can coordinate investigations into the allegation and ensure children are protected from abuse. Please click
here
for complete information.
Prostitution Offender Program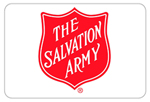 The
Prostitution Offender Program (POP)
is a community-based, alternative measures program offered to males and females who have been arrested for
"Communicating For The Purpose of Prostitution"
as a consumer, provided that he/she is willing to accept responsibility for the offence.  The program is offered by The Salvation Army, in partnership with Manitoba Justice (Public Prosecutions and Probation Services) and the Winnipeg Police Service.
An initiative announced under Tracia's Trust
, StreetReach Winnipeg was formed in July 2009 to provide a coordinated and integrated effort by Winnipeg Police Service, the Child Protection Branch, CFS agencies and several other social service agencies that provide outreach or related services for missing children in Winnipeg to
Help locate sexually exploited children/youth and intervene immediately
Help prevent high-risk runaway youth from becoming exploited;
Help sexually exploited children/youth who are missing escape further exploitation;
Better identify and handle the predators/offenders
The StreetReach Winnipeg Program is coordinated by the Winnipeg Police Service and the Child Protection Branch and is provided with ongoing advice and guidance by a multi-sector advisory committee that is comprised of its member organizations.
Winnipeg Outreach Workers – Residential Child Care Facilities
Residential child care facilities in Winnipeg have outreach workers who are out searching for missing children, primarily from their facilities. These outreach workers are all members of StreetReach Winnipeg.