If you think a child is being harmed or neglected,
contact CFS at 1-866-345-9241.
Note: If this is an emergency, contact your local police emergency number.
---
Responding to Sexual Exploitation: Tracia's Trust
Past Initiatives
Manitoba's Sexual Exploitation Strategy was developed to:
complement the existing good work being done by community groups already active on this issue,
respond to current research on sexual exploitation, and
respond to offenders
Legislation and Law Enforcement,
Continuum of Service,
Breaking the Silence, and
Child, Youth, Family and Community Empowerment
At Our Relatives' Place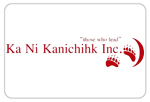 At Our Relatives' Place
is a holistic and culturally congruent approach to child rearing. The foster care program is an adaptation of traditional Aboriginal practices of child protection whereby grandparents, aunties and uncles, sisters, brothers and extended community members step into the role of caregivers for children and youth. It is specifically designed to address the needs of Aboriginal children and youth (9 to 17 years of age) who are being sexually exploited. The program strives to create a model for intervention, prevention, and stabilization for youth by providing culturally accepting environments in rural and urban settings. At Our Relatives' Place recognizes the importance of children's and youth's cultural roots, families, communities of origin and the role of significant individuals identified by the children.
10 specialized foster care beds for sexually exploited children and youth
3 emergency foster care beds for sexually exploited youth
4-bed specialized foster home (Ka Mi Mina) for female sexually exploited youth and young adults who are aging out of CFS care
Regional Team Development
Past Regional teams include:
Sexually Exploited Youth Community Coalition (SEYCC) – Winnipeg, Manitoba
 Citizens Against Sexual Exploitation (CASE), Norman Region – The Pas, Manitoba
Programming
Stop Sex With Kids Public Awareness Campaign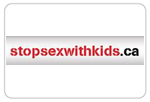 The
Stop Sex with Kids campaign
, a part of the Manitoba Strategy to address child sexual exploitation, is designed to raise awareness about children who are exploited through the sex trade. Phases I and II of the campaign were released in 2006 and 2008.
Phase III, launched on April 28, 2010
, is a call-to-action designed to mobilize adults to get involved and do their part to protect children. It's up to all of us to send the message that
kids are off limits.
Manitoba Integrated Task Force for Missing and Murdered Women
The province, the Royal Canadian Mounted Police (RCMP) and the Winnipeg Police Service (WPS) formally established a task force in August 2009 to review cases involving missing and murdered women. It was announced that the unit's focus would be:
the review of unsolved homicide files involving women victims:
the review of missing person files involving women victims where foul play is suspected;
the analysis of the file review data to determine what, if any, linkages exist between occurrences; and
the determination of appropriate avenues for follow up investigation(s).
Prostitution Diversion Program
The Prostitution Diversion Program (PDP) is a community based alternative measures program offered to women, men and transgender individuals who have been sexually exploited through prostitution and charged with "Communicating For the Purpose of Prostitution".  The program includes educational, therapeutic, and recreational components at a three day, two night workshop style camp in rural Manitoba. The program is offered by The Salvation Army, in partnership with Manitoba Justice (Public Prosecutions and Probation Services) and the Winnipeg Police Service.
StreetReach North
Help prevent high-risk runaway youth from becoming exploited;
Help sexually exploited youth who are missing escape further exploitation;
Better identify the predators and the drug and prostitution houses where missing high-risk and sexually exploited youth are being harboured and exposed to exploitation.
A community consultation committee was developed to discuss community needs and the Thompson Boys and Girls Club was selected to operate the StreetReach North Program jointly with the RCMP Thompson detachment. A multi-sector advisory committee has been used to help develop the StreetReach North Team and an outreach coordinator has been hired to work in partnership with other outreach services, a designated RCMP officer, and the Sexual Exploitation Northern Regional Team in Thompson.