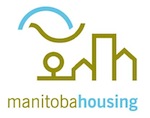 Canada-Manitoba Housing Benefit
Youth Stream
This stream is designed to support independence and improve outcomes for youth who are in the process, or have recently transitioned (within one year), out of the care of Child and Family Services who have affordability gaps in housing costs resulting in core housing need.
The benefit in this stream will be portable within Manitoba and will be payable for up to 24 months.  The benefit will be delivered by the Provincial Services office of the Department of Families.
Eligibility
To be eligible for the CMHB youth stream, applicants must:
complete a program application
be receiving Employment and Income Assistance (EIA) or non-EIA Rent Assist or
have a net income at or below Disability Program Income Limit of the non-EIA Rent Assist program
be in core housing need due to affordability
be a Canadian Citizen, permanent resident of Canada or refugee claimant
live in private rental accommodation
have a tenancy agreement
Note: If an applicant does not yet have a signed lease agreement at the time of application, the application will be held until this supporting documentation is received so rent can be verified, and eligibility and benefit amount can be determined.
To continue to be eligible for benefits, recipients must report all changes that may impact eligibility such as:
changes in household size
address changes/moves
changes in rent
changes in income
Youth may not apply for the youth stream of the CMHB if:
they rent their home from Manitoba Housing or other subsidized housing
they live on a First Nations reserve
they live in a hospital or residential care facility
they live in student housing
they live outside of Manitoba
Benefit Calculation
For eligible applicants, the CMHB will be calculated as:
CMHB = Rent – Rent Assist, up to $250 per month
or
CMHB = Rent – (30% of income + non-EIA Rent Assist), up to $250 per month
For eligible applicants not in receipt of EIA or non-EIA Rent Assist, the CMHB will be the maximum benefit of $250 per month.
Applying
To apply for the youth stream of the CMHB you can download an application form (PDF), or call Provincial Services to have an application form mailed to you:
204-948-7368 in Winnipeg

1-877-587-6224 toll free
or
TTY 204-948-3698
Completed applications can be submitted to Provincial Services:
By email: incsup@gov.mb.ca

By fax: 204-945-3930
or
In person or by regular mail: 114 Garry Street, Winnipeg, MB, R3C 4V4
Note: this webpage will be updated if the program becomes full and intake needs to pause until additional funding is available.
---
CMHB Home Page | Youth Stream | Homelessness Stream | Mental Health and Addictions Stream
---
Manitoba Housing Home
|
Our Programs
|
Find Housing
|
Tenant Resources
|
Our Communities
|
News
|
About Us
|
Working with Manitoba Housing
|
Job Opportunities
|
Contact Manitoba Housing
---