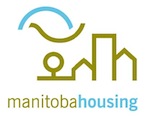 Tax Filing & Benefits
Filing your taxes is an opportunity to boost your income, even if you are not earning an income!
Learn more in this section about financial benefits and where you can go to get help with accessing those benefits and filing your taxes - at no cost.
Why should I file my taxes?
When can I file my taxes?
What do I need to file my taxes?
Where can I find a free tax clinic to help me file my taxes?

Why Should I File My Taxes?
Boost Your Income
Whether you are a low-income earner or on social assistance, filing your tax return annually can unlock additional financial benefits and credits and improve your financial status. Did you know you can back file up to 10 years and still access financial benefits? Even if you don't have an income, you can get money back.

Here's an example:
Single parent (Taxes Not filed):
(After Tax Filing and Accessing Benefits):

Two children ages 2 & 4
Renting in subsidized housing
Employed part time

GST Refundable Credit $ 842.00 ($210.50 paid quarterly)
Canada Child Benefits: $12,800.00 ($1,066.66 paid monthly)
Working Income Tax Benefit: $ 1,844.00 (with refund OR part paid quarterly)
Manitoba Child Benefit $ 840.00 ($35.00 paid monthly)
MB Personal Tax Credit $ 266.00 (refund upon tax filing

___________________________________________

Annual employment income: $15, 000.00 ___________________________________________
__________________________________________

Total Annual Income: $31, 592.00 __________________________________________
Finding help with tax filing and accessing benefits is easy
Financial benefits are always changing. There are many free tax filing services available through partnership with the Community Volunteer Income Tax Program/CRA trained volunteers- see listing below. Trained tax preparers can help you to file your taxes and help you to identify and access financial benefits that you may be eligible for.

It's an opportunity to put the extra money to good use
Tax refunds received after you file your taxes can be used to make big-ticket purchases, pay off existing debt or be used to establish savings and investments for yourself or your family! For example, consider investing in a Registered Educational Savings Plan (RESP) to help access post-secondary education.
---
Get Your Benefits! is a 20-page plain language booklet listing many federal, provincial and regional benefits and programs for individuals and families living in Manitoba.
---

When Can I File My Taxes?
Taxes should be filed by the end of April annually however you can file your taxes at anytime throughout the year. To help you with this, there are many
free
tax preparation services offered between February, March and April- see section below. A limited number of
free
tax services are also offered throughout the year. Private firms offer year round service, however typically there is a cost for service.

What Do I Need To File My Taxes?
To help complete your tax return, you should bring the following;
All tax slips (T3, T4, other)
Social Insurance Number
Personal identification: photo ID is preferred
Rent payment information
Common law or married couples will need to come together
Download and complete this tax intake form (PDF) provided by the Community Volunteer Income Tax Program
. This form will help your tax preparer identify your eligible benefits and help you to access additional income. Take this form with you to your tax preparation clinic or tax service location.
If you don't have all the necessary documents, many tax services offered throughout the province can also help you get the documents you need.

Where Can I Find A Free Tax Clinic and Get Help To Access Benefits?
Use the listing below to find a free service near you. Free tax services are reserved for low-income individuals and couples who are not self-employed. Unless otherwise noted, services listed are first-come, first-served and are offered by trained tax preparers through the Community Volunteer Income Tax Program (CVTIP) / Canada Revenue Agency. Tax refunds can be expected in as little as 7 to 10 days when using a free tax service. Note: This is not a comprehensive listing. For additional tax services offered in your area check with your local Manitoba Housing office, community centres, groups and churches or use the following websites:

211 Manitoba - General listing of tax assistance/clinics in your community (click on financial)
Tax Preparations Clinics - Manitoba - A listing of free community tax clinics in Winnipeg and Manitoba.
Free tax services near you: Winnipeg | Interlake | Eastman | Westman | North

---
To the top
---
Winnipeg
---
---
Interlake
---

Ashern


Selkirk


Community Volunteer Income Tax Program at Ashern Office - walk-in / drop off service or by appointment
11 First Avenue South
Contact: 204-302-1900
Monday – Friday, 8:30 a.m. – 4:30 p.m.



Eriksdale



Eriksdale Community Resource, by appointment
Call for appointment: 204-739-2697
10 Main St
Monday - Friday 9:00 a.m. - 3:30 p.m.


Tuelon



Teulon & District Senior Resource Council - walk-in
54 Main Street
Monday to Friday, 8:30 a.m. to 4:30 p.m.
March 13 - September 30, 2017


Selkirk Friendship Centre - walk-in
425 Eveline St.
Contact: 204-482-7525
Monday – Friday, 9:00 a.m.– 5:00 p.m., year-round service



Selkirk Support Centre – by appointment
242 Manitoba Ave
Contact: 204-482-3536
Tuesday – Thursday, 9:00 a.m. -12:00 p.m.
Services available all year.

---
Eastman
---
Lac du Bonnet

Pinawa



Two Rivers Seniors Resource Council - by appointment
Call for appointment: 204-345-1227
89 McIntosh Street


Northeastern Manitoba - Various Contacts (PDF)

Includes RM's of Springfield, Beausejour, Whitemouth, Lac Du Bonnet and Pinawa


Two Rivers Seniors Resource Council - by appointment
Call for appointment: 204-753-2962
Sunova Mall, 40 Burrows Road



Whitemouth



Whitemouth Health Centre, Two Rivers Seniors Resource Council - by appointment
Call for appointment: 204-348-4610
75 Hospital Street


---
Westman
---
Swan River



Elbert Chartrand Friendship Centre - walk-in
Mon to Fri, 9:00 a.m. – 4:00 p.m.
1413 Main St E
Services available all year.




---
North
---

Norway House


Norway House Cree Nation & Employment & Training Centre – walk-in
404020 Walter N. Margaret Road
Monday to Friday, 9:00 a.m. to 4:00 p.m.
Services available all year.
---
To the top
---
---
Manitoba Housing Home
|
Our Programs
|
Find Housing
|
Tenant Resources
|
Our Communities
|
News
|
About Us
|
Working with Manitoba Housing
|
Job Opportunities
|
Contact Manitoba Housing
---