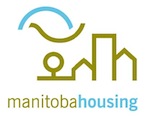 Tenant Services
Tenant Services Coordinators | Tenant Associations | Funding Opportunities
In Winnipeg, Tenant Services Coordinators (Manitoba Housing representatives) provide tenant support services to Manitoba Housing tenants. In rural communities, a Tenant Services Coordinator or Property Manager assist tenants in accessing resources, information, health and social services. They have a unique understanding of, and sensitivity to, the needs of tenants.
The Manitoba Housing representatives are also available to help promote independent living in the community as long as possible by:
providing information about health, social services and community programs and services
providing information about education and training programs by directing tenants to appropriate resources
referring tenants to appropriate support service providers
providing information about access to Food Service's Meal Program where avaialable
guiding and assisting tenants or Tenant Associations in coordinating on-site support services

Contact your Tenant Services Coordinator for assistance with accessing these and other services:
Tenant Associations
Tenant Association's are made up of tenants who live in the same neighbourhood and are interested in their community's interests and overall well being. Tenant Associations are meant to give tenants independence and a stronger voice in the operation of their community.
A Tenant Associations do this by:
representing tenants' interests
voicing community-related concerns
organizing recreational activities
organizing fundraising events
developing and providing community programs (e.g. safety initiatives, children's programs).
If you are interested in starting a Tenant Association in your community, you may begin by following these steps:
Informally talk to tenants to establish interest in your community (for example: get-togethers, posters in common areas, door-to-door canvassing).
When enough interest has been generated, forward a written request to Manitoba Housing stating your intentions of starting a Tenant Association.
In Winnipeg, a Tenant Services Coordinator is available to provide resources and support to the Tenant Association so recreational, educational and social needs can be organized within the community. In rural communities, either a Tenant Services Coordinator or a Property Manager can assist Tenant Associations with these needs.
Once a Tenant Association is formally registered with Manitoba Housing, the Tenant Association is eligible to receive annual funding through Manitoba Housing.
Funding Opportunities
---
Manitoba Housing Home
|
Our Programs
|
Find Housing
|
Tenant Resources
|
Our Communities
|
News
|
About Us
|
Working with Manitoba Housing
|
Job Opportunities
|
Contact Manitoba Housing
---