The BUILDINGFoundations Bursary Program

A chance to learn.

A chance to grow.

Manitoba Housing's bursary fund provides nine $1,000 bursaries to post-secondary students living in subsidized rental housing in Manitoba or receiving a rental subsidy funded by Manitoba Housing.

To be eligible, you must be living in subsidized rental housing or receive a rental subsidy funded by Manitoba Housing, including those living in:

direct-managed housing
sponsor-managed housing
non-profit housing
co-op housing
urban native housing

Bursaries are awarded based on academic achievement and community participation.

Apply today for a BUILDINGFoundations Bursary.

Applications are accepted until September 30th each year.

Open a fillable PDF version of the BuldingFoundations Bursary application. Once the application is open please fill it out, print it and sign the declarations. You can then scan the completed form and e-mail it back to us as an attachment or mail your application to:

BUILDINGFoundations Bursary
2nd Floor – 352 Donald Street
Winnipeg, MB R3B 2H8.

Bursary for Post-Secondary Students:

Annually $1,000 busaries are available to eight post-secondary students studying in a Manitoba university or college post-secondary program that is at least one academic year long.

Bursary for Graduate Students:

A $1000 bursary is available for a graduate student studying at a Manitoba university. The graduate student may also be offered a summer internship with Manitoba Housing where a position suitable to the applicant's field of study exists.

BuildingFoundations Bursary information poster (PDF)
---
Opening Doors
Read these stories about how the BUILDINGFoundations Bursary is helping students.
"Yi Yan's Story" and "Claude's Story" are featured in the Spring 2012 Edition of WORKING TOGETHER – A Magazine of The Winnipeg Foundation.

See pages 4 and 5 of the linked PDF.
Making a Donation
You can help students like Yi Yan and Claude pursue their education goals and future dreams. To make a gift to the BUILDINGFoundations Bursary Fund, visit The Winnipeg Foundation or call the Foundation at 204.944.9474 (toll-free 1.877.974.3631).
Student Success through your donation - The BUILDINGFoundations Bursary Fund donation form (PDF)
---
Who received the bursary in the past?
Where can I get more information about the BUILDINGFoundations Bursary?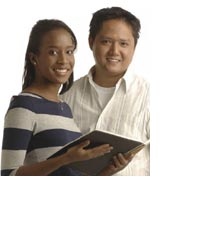 Contact us at:

Manitoba Housing
2nd Floor - 352 Donald Street
Winnipeg, MB R3B 2H8
Phone: 204-945-4755
Toll free: 1-800-661-4663
E-mail: housing@gov.mb.ca
Fax: 204-945-5710
---
Manitoba Housing Home
|
Our Programs
|
Find Housing
|
Tenant Resources
|
Our Communities
|
News
|
About Us
|
Working with Manitoba Housing
|
Job Opportunities
|
Contact Manitoba Housing
---