Economic Development, Investment, Trade and Natural Resources

Since its creation in 2014, the Fish and Wildlife Enhancement Fund has been an important partnership between the provincial government and Manitoba hunters and anglers providing over $9.3 million to 291 fish and wildlife projects.
The Fish and Wildlife Enhancement Fund was established under the authority of The Fish and Wildlife Enhancement Fund Act to support the conservation of critical fish and wildlife habitat and populations through projects recommended by Manitoba anglers, hunters and trappers.
A Fish and Wildlife Enhancement Committee, appointed by the minister, evaluates proposed projects submitted through a grant application process.  The committee makes funding recommendations regarding these proposals as well as innovative leadership projects.
In 2020, Manitoba made an historic $20 million investment to establish an endowment fund with The Winnipeg Foundation to ensure long-term funding support projects that enhance the sustainable use and management of Manitoba's fish and wildlife populations.
In addition to the $20 million investment, the Manitoba government makes an annual contribution of 10% of the fees collected from Manitoba angling, hunting and trapping licence sales.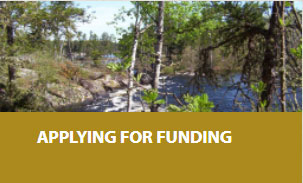 ---
Contact
For more information or to apply to FWEF, please visit https://mhhc.mb.ca/fwef/ or contact a grants associate by email at granting@mhhc.mb.ca.