Natural Resources and Northern Development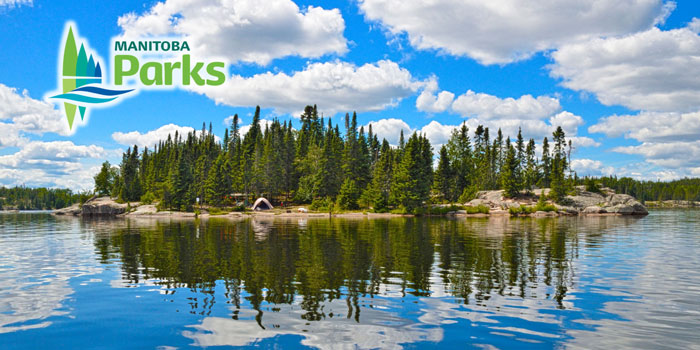 Welcome to Manitoba's Provincial Parks
Experience the rich cultural heritage and enjoy the spectacular beauty of our provincial parks. More than four million incredible hectares of land and water set aside in 92 provincial parks protected for your enjoyment. Choose from lush boreal forests, perfect prairie parklands, intriguing historic sites, sandy beaches, pristine lakes and crystal streams.
Use this website to find a provincial park that entices you and speaks to your desire for adventure in any season of the year. You'll find links to camping reservations, special programs, maps, news and more
Come discover Manitoba's treasures in provincial parks.
Important News and Program Updates
Updated May 19, 2023
---
New Manitoba Provincial Parks Infrastructure Renewal Strategy: The Manitoba government has unveiled a new comprehensive multi-year plan to invest $220 million in our provincial parks. Learn more: https://gov.mb.ca/nrnd/parks/parks-strategy.html
---
Campground Closures: Birch Point Provincial Park will be partially opening for camping this season. Reservations will open on Wednesday, May 17 at 9 a.m. The earliest reservable night will be Friday, May 19. Some sites will remain closed through the season for flood-related repairs in the fall. The boat launch is open.
Otter Falls Campground in Whiteshell Provincial Park and Tulabi Falls walk-in sites in Nopiming Provincial Park remain closed. Repairs are underway on the flood-damage from last year. Opening dates are undetermined at this time.
---
Public engagement on a proposal to designate Pemmican Island Provincial Park is open now until June 25, 2023.
Share your views and take the EngageMB survey.
---
---
---
---
Winnipeg Office Relocated
Our Winnipeg office has relocated 258 Portage Avenue. Please note walk-up service is unavailable at our new location; please contact us to make an appointment prior to visiting our office.  In-person payments for applications, permits, and camping reservations is available at the Natural Resources and Northern Development office at 1181 Portage Avenue.
---

Need More Info?
Email or call us at:
204-945-6784
1-800-214-6497
Notices & Advisories
Quick Links
Resources