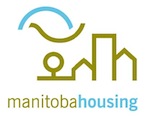 Tenant Handbook and Policy Guidelines
The information is this section provides tenants and applicants with a policy guideline to the Social Housing Rental Program. It also outlines the responsibilities of the tenant and of Manitoba Housing, as the landlord.
Note: Manitoba Housing is currently completing a review to enhance the Social Housing Rental Program by providing tenants with accessible policies that are clear, up-to-date, fair, and consistent across the Province. Watch for new policy fact sheets posted throughout summer 2017.
Manitoba Housing Policy Fact Sheets in PDF format:
Becoming a Tenant:
Tenancy and Agreements:
Living in Housing:
Leaving Housing:
---
As a Manitoba Housing tenant, you are responsible for:
As your landlord, Manitoba Housing is responsible for:
---
Manitoba Housing Home
|
Our Programs
|
Find Housing
|
Tenant Resources
|
Our Communities
|
News
|
About Us
|
Working with Manitoba Housing
|
Job Opportunities
|
Contact Manitoba Housing
---