Archives of Manitoba
The Names and Knowledge Initiative
Discovering Indigenous people, places and knowledge
in the Hudson's Bay Company Archives
Do you recognize the people in these photographs?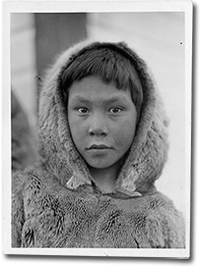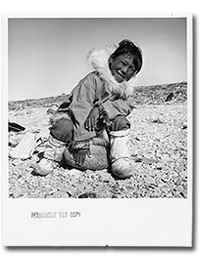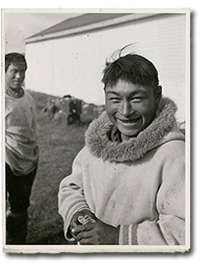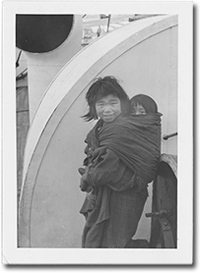 There are many unidentified Inuit people in photographs at the Hudson's Bay Company Archives. If you recognize family, friends, or community places in a photograph, we invite you to share this knowledge with us. We will add the names to the photograph captions, for everyone who views the records to see. With your permission, we will include your own name as the source of the knowledge.
Digital images of Inuit communities from the Hudson's Bay Company Archives (HBCA) are available online through the Archives of Manitoba's Keystone Archives Descriptive Database. These photographs prominently feature Inuit individuals and families as well as HBC post buildings, employees and activities from communities across the North. HBCA also holds post journals, letters, maps, account books, art and film in which Inuit people, place names and ways of living are recorded, many of which are also described in the database.
Please visit Keystone to search the database for photographs of Inuit communities by typing "Inuit" in the keyword search and click "Digital copies".
Examples of photographs that community members have identified through this initiative: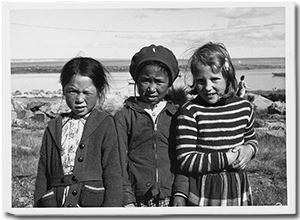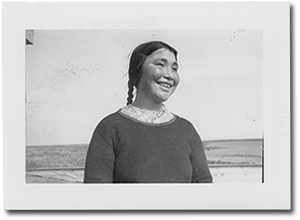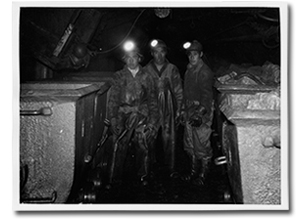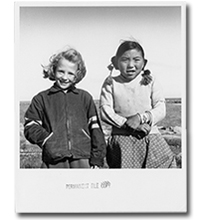 Please contact us at hbca@gov.mb.ca or call 204-945-4949 to find out more information about what records are available for your town, hamlet or region and how we can make them accessible to members of your community.