Archives of Manitoba
Spotlight: HBCA in words and images
David Thompson and Sipiwesk Lake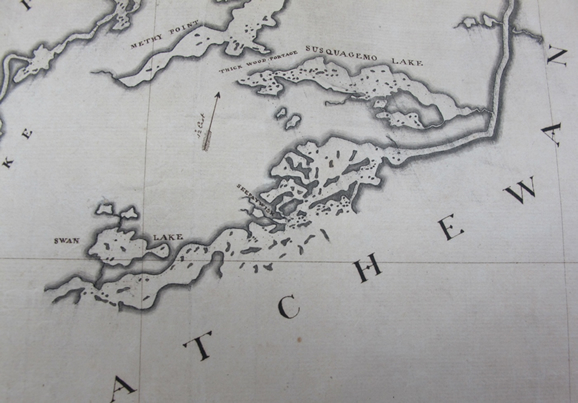 In 1792 David Thompson established a post for the Hudson's Bay Company on Sipiwesk Lake. Until recently, the exact location of the post was unknown. Collapsed chimneys and period-specific artifacts have been found at a site near Thompson's recorded coordinates. Perry Blomquist, an archaeologist with the Province of Manitoba, is convinced that the site is where Thompson established the post.
Thompson's post was short-lived. Joseph Colen, chief at York Factory, thought the post was too expensive to maintain. Colen explained in a post journal:
"I am under the necessity of relinquishing the houses [Chatham House, the Split Lake and Sipiwesk settlements], where the furs are now lodged, for want of canoes to convey up necessaries for its support. To keep men at these houses another season to protect the furs only would in such an impoverished country be attended with ten times more expense than the pay of Natives bringing the furs to the Factory."

(25 July 1794, Hudson's Bay Company Archives, B.239/a/96, f.47d-48)
Search Keystone for more information about these records.
See past features in: Spotlight Archive