Economic Development and Training
Student and Youth Employment Opportunities
Job opportunities and Government of Manitoba hiring programs for students and youth
---
Are you looking for a summer job?
If you are a student or under 30 years old, the government offers programs to help you connect to work.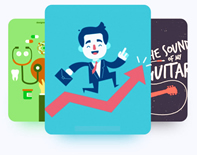 Student Jobs MB is a new way to connect you directly to jobs in your area and throughout Manitoba. Through Student Jobs MB you can be matched with and apply for multiple jobs with the click of a button.
For more information and to register, visit https://www.studentjobsmb.ca.

STEP Services is the official student employment placement service for the Government of Manitoba. Eligible students can find jobs with government departments, agencies, and Crown corporations throughout the year across the province.
For more information and to register, visit https://www.gov.mb.ca/cyo/studentjobs/.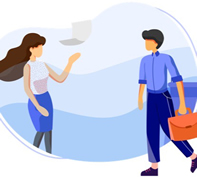 Conservation and Climate's Green Team hires youth to work in provincial parks and offices throughout rural Manitoba. Jobs vary from resource and environmental management to park maintenance to tourism.
For more information, visit http://www.manitoba.ca/sd/parks/greenteam.html.
The Urban/Hometown Green Team program supports organizations and municipal governments to hire youth on community projects between May and August. Want to join the Green Team? You can apply directly to hiring organizations.
For more information and a full list of organizations, visit https://www.gov.mb.ca/mr/bldgcomm/greenteam.html.
Not a student?
Visit https://www.gov.mb.ca/wd/ites/tes/jobs_careers.html to learn about government job funds, programs and online tools available to help people under 30 build skills, find a job or start businesses all year round.