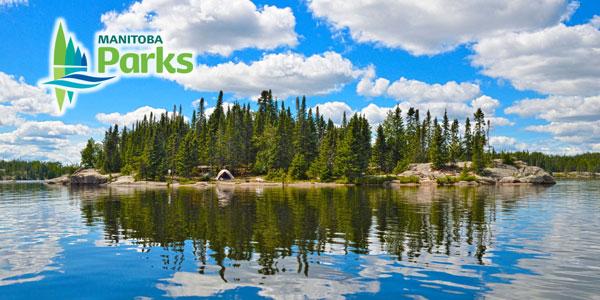 Welcome to Manitoba's Provincial Parks
Experience the rich cultural heritage and enjoy the spectacular beauty of our provincial parks. More than four million incredible hectares of land and water set aside in 92 provincial parks protected for your enjoyment. Choose from lush boreal forests, perfect prairie parklands, intriguing historic sites, sandy beaches, pristine lakes and crystal streams.
Use this website to find a provincial park that entices you and speaks to your desire for adventure in any season of the year. You'll find links to camping reservations, special programs, maps, news and more
Come discover Manitoba's treasures in provincial parks.
Important News and Program Updates

click on the links below for more information
Province Offers Free Park Entry for Month of February


The 2020 Seasonal Camping Guide and Application Form is now available. In order to be included in the 2020 Seasonal Campsite Draw, all applications must be received by 4:30 p.m. on Friday, February 7, 2020. Applications received after this deadline will not be accepted for the draw.


RESTRICTED ACCESS to Singush Lake in Duck Mountain Provincial Park due to the potential presence of zebra mussels. More information here.
NOTICE TO TRAPPERS: Interim restrictions on licenced trapping activity in provincial parks continue to be in place.

Report on public comments on the proposed changes to trapping policy in Manitoba's provincial parks and other Crown lands with recreational developments
Need More Info?
Email or call us at:
204-945-6784
1-800-214-6497
Notices & Advisories
Quick Links
Resources