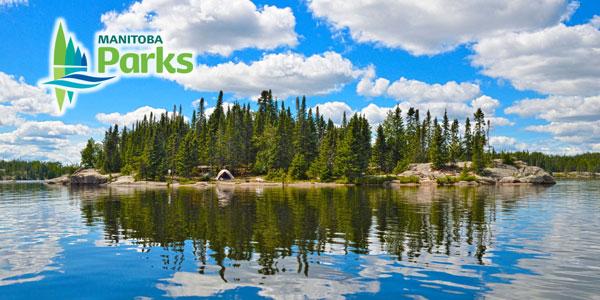 Welcome to Manitoba's Provincial Parks
Experience the rich cultural heritage and enjoy the spectacular beauty of our provincial parks. More than four million incredible hectares of land and water set aside in 92 provincial parks protected for your enjoyment. Choose from lush boreal forests, perfect prairie parklands, intriguing historic sites, sandy beaches, pristine lakes and crystal streams.
Use this website to find a provincial park that entices you and speaks to your desire for adventure in any season of the year. You'll find links to camping reservations, special programs, maps, news and more
Come discover Manitoba's treasures in provincial parks.
Important News and Program Updates
Parks Fire & Travel Restrictions
---
COVID-19: Information for Park Visitors (PDF)
---
Rivers Provincial Park closed due to flooding - effective June 7, 2020
Rivers Provincial Park is currently closed to the public due to flooding on Lake Wahtopanah. The current campground closure is in place until at least July 16. This closure may be extended, depending on how the situation evolves. Reservation holders will be notified if they are impacted by the closure. Please check back for update
---
Lake St. George Provincial Park: Access Restricted
Due to COVID-19, travel may be restricted through Peguis First Nation, preventing access to Lake St. George Provincial Park via PR 224. Please consider postponing your visit at this time.
---
Portage Spillway Provincial Park is closed to the public, until further notice.
The spillway forms part of the Portage Diversion infrastructure and is currently in use for flood mitigation purposes, necessitating the closure of the park.
---
Singush Lake in Duck Mountain Provincial Park has been reopened for boat access. More information here.
---
Notice to Trappers: Interim restrictions on licenced trapping activity in provincial parks continue to be in place.​
---

Need More Info?
Email or call us at:
204-945-6784
1-800-214-6497
Notices & Advisories
Quick Links
Resources