Forage Industry in Manitoba
The production of high-quality hay has a long history in Manitoba and has become an important part of the Manitoba agricultural industry. Manitoba livestock producers have been using hay since homesteading in the province began. The first recorded production of tame or cultivated hay was in 1908 when 215,000 tons of hay were produced from 119,000 acres. Over the years, the number of acres cultivated and tons produced have risen steadily as the livestock numbers in the province increased.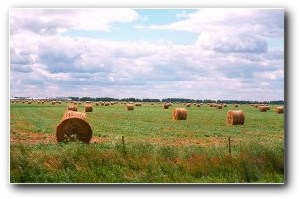 Site Contents
Industry Profiles:
For further information, contact your Manitoba Agriculture Office.