This is your gateway for production and agronomy information, diagnostic tools and timely reports on crop conditions.
The Production section is your basic guide to growing crops in Manitoba. Check the Soil Fertility section for information on your fields' nutrient needs.
Link to diagnostic tools from the Insects, Plant Diseases, Weeds and Crop Diagnostic Services sections. The Seasonal Reports pages will keep you up to date on current crop conditions.
Latest News
MASC seeding deadlines  

Contract holders please be aware of extended seeding deadlines that can assist during difficult seeding periods.

ARD and MASC's Service Centre team can provide further information as needed.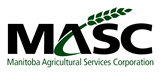 __________________________________________________________________
What's New   
Upcoming Events 
 Crop Diagnostic School 2021 - Starting June 8
Horticulture School 2021 - Starting June 11


Need More Info?
Quick Links
Resources