Invest in Manitoba

Manitoba's Protein Advantage
The Manitoba government envisions a province where well-managed businesses thrive. Through its efforts, it has made meaningful improvements to taxation, red tape, infrastructure, the labour force and market access.
Diverse and Dynamic Economy
Manitoba is a developed, diverse and dynamic economy with stable economic growth. Key components of the economy include manufacturing, agriculture, hydroelectricity and natural resources.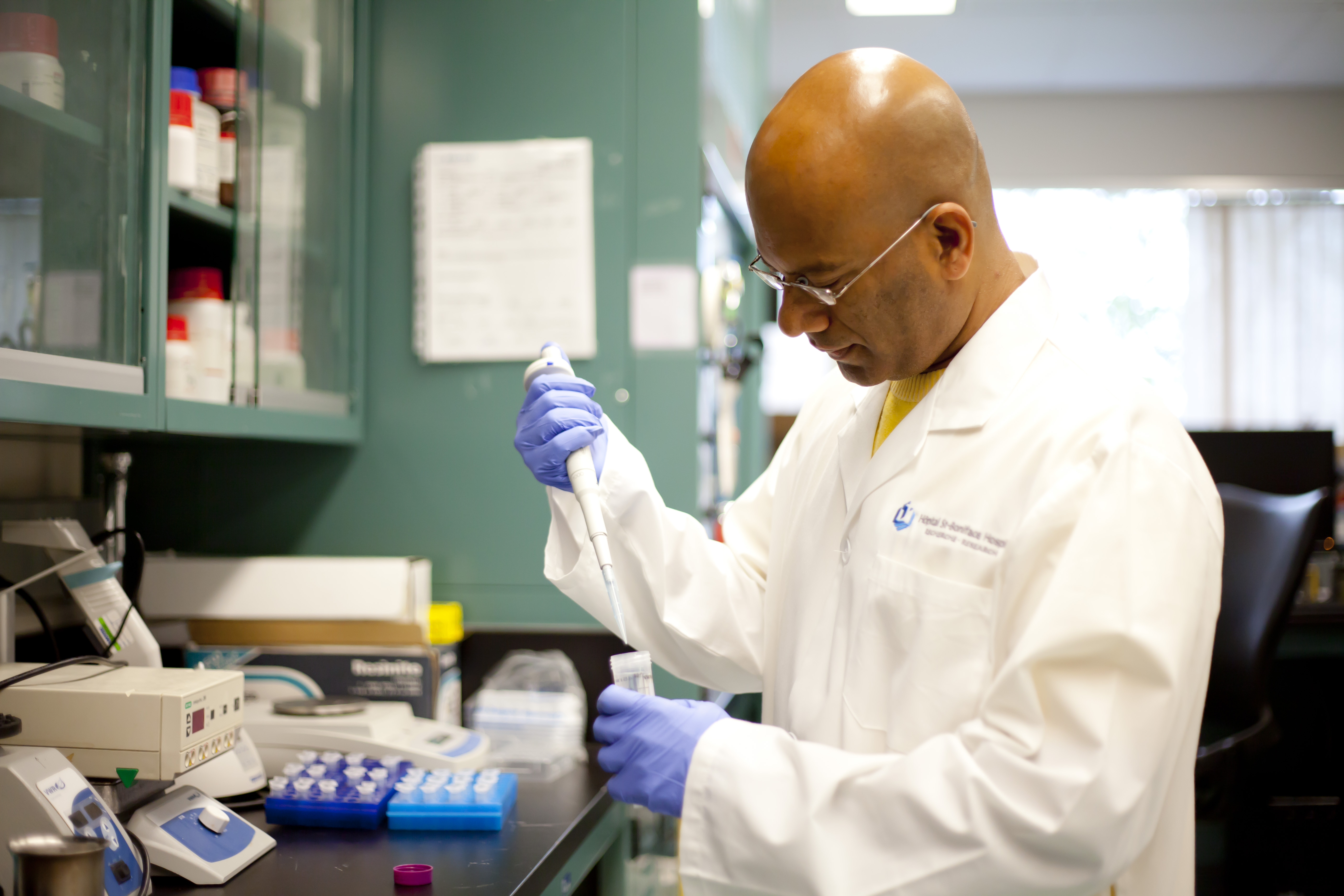 Excellent Universities and Colleges and Internationally Recognized Research Facilities
With world-class research facilities, students can choose from a wide range of post-graduate programs.
Competitive Business Costs
Businesses in Manitoba enjoy very competitive costs for industrial space, labour, utilities and more. The government also offers generous incentives for research and development and manufacturing investments.
Central Location and Solid Transportation Infrastructure 
Manitoba has well-developed rail and road infrastructure that proficiently transports goods across Canada to the U.S. Midwest and Mexico. In addition, the province has a 24-hour international airport, a 20,000-acre inland port, intermodal rail and a northern seaport.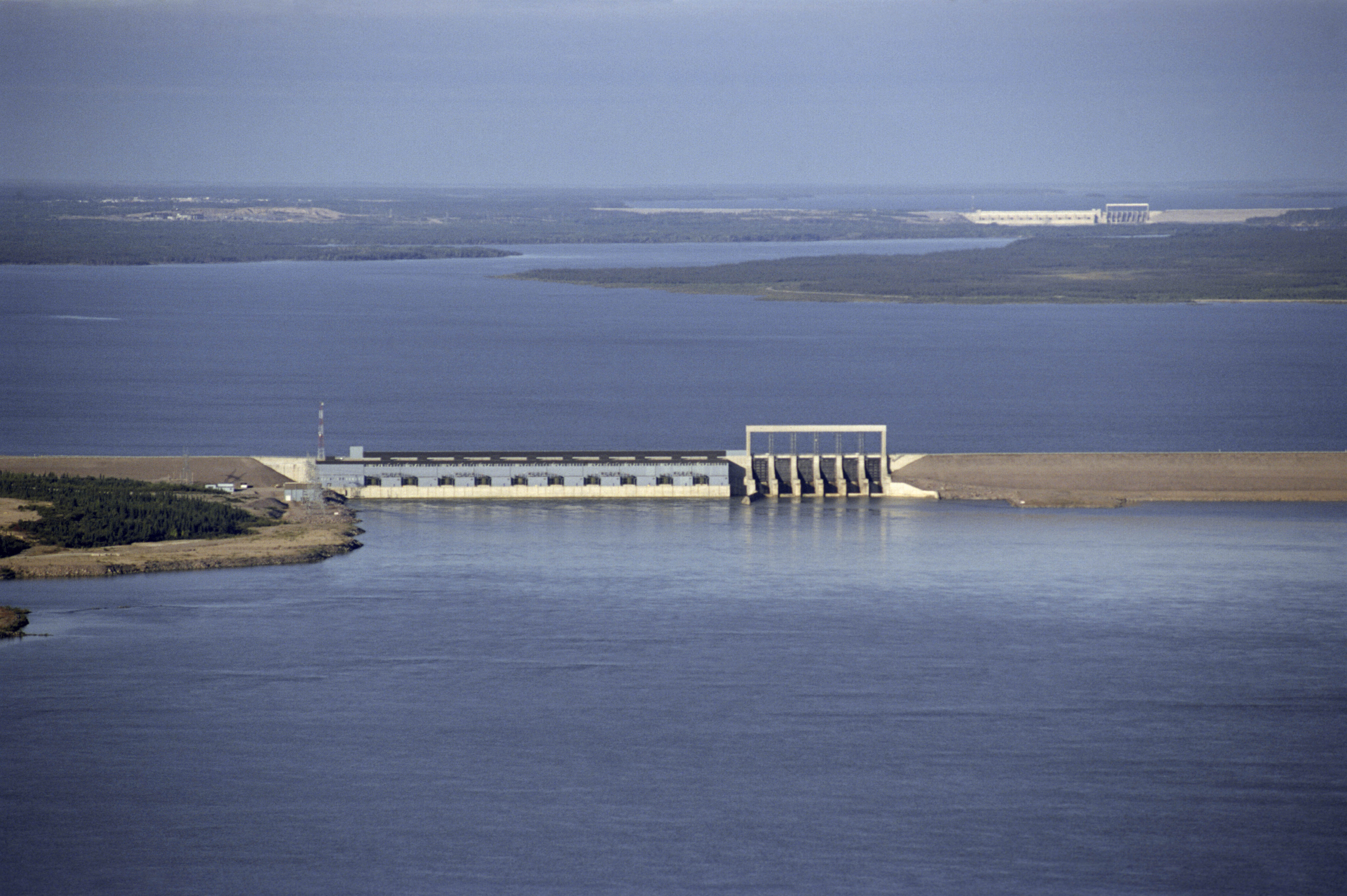 Clean Energy
Nearly 99 per cent of Manitoba's electricity comes from renewable hydroelectric sources, and the industrial electricity rates are among the lowest in North America.
Well-educated, Highly-skilled Workforce
Approximately half of the working-age population in Manitoba has post-secondary education. Investments in workforce development, post-secondary education and immigration ensure a continuous supply of talented workers.
Great Place to Live 
Living costs in Manitoba are affordable, and there are many cultural, sporting and recreational opportunities.
Leading Investments in Manitoba's Protein Industry
$7 million by True North Foods to expand their cattle harvesting facility in Carman.
$10 million by Burnbrae Farms Limited to increase their egg processing and grading capacity in Winnipeg.
$4 million by NutriPea LP to increase their pea protein processing capacity in Portage la Prairie.
$182 million by Maple Leaf Foods to expand the Bacon Centre of Excellence in Winnipeg.
$600 million by Roquette Canada to construct the world's largest pea protein processing facility in Portage la Prairie.
$212.5 million by HyLife Foods to expand pork processing in Neepawa and feed and pig production in southwestern Manitoba.
$102 million by Merit Functional Foods to construct a pea and canola protein processing facility in Rosser.
$100 million by MDI Holdings Inc. to construct a dairy processing facility in Winnipeg.
$50 million by Parmalat to construct a fluid milk plant in Winnipeg.
$85 million by Paterson GlobalFoods to construct an oat processing plant in Winnipeg.
Funding a Thriving Protein Sector
Project ASPIRE, the Manitoba Protein Advantage Strategy's implementation plan, is currently working to drive investments into cutting-edge protein research and innovation, capital assets and equipment, infrastructure, and more. These investments are driven through industry-led ASPIRE Roundtables for Sustainable Protein. These Roundtables prioritize specific actions as laid out in the Strategy and execute tangible projects that contribute to growth across the plant and animal protein sectors.
Contact us if you are interested in learning more about the Project ASPIRE Roundtables for Sustainable Protein. Since 2019, Manitoba's protein industry has grown by $823.5 million in new investments and 912 new jobs. Our goal is to nurture a supportive investment environment to reach $1.5 billion in new investments and 1,550 new jobs by 2025.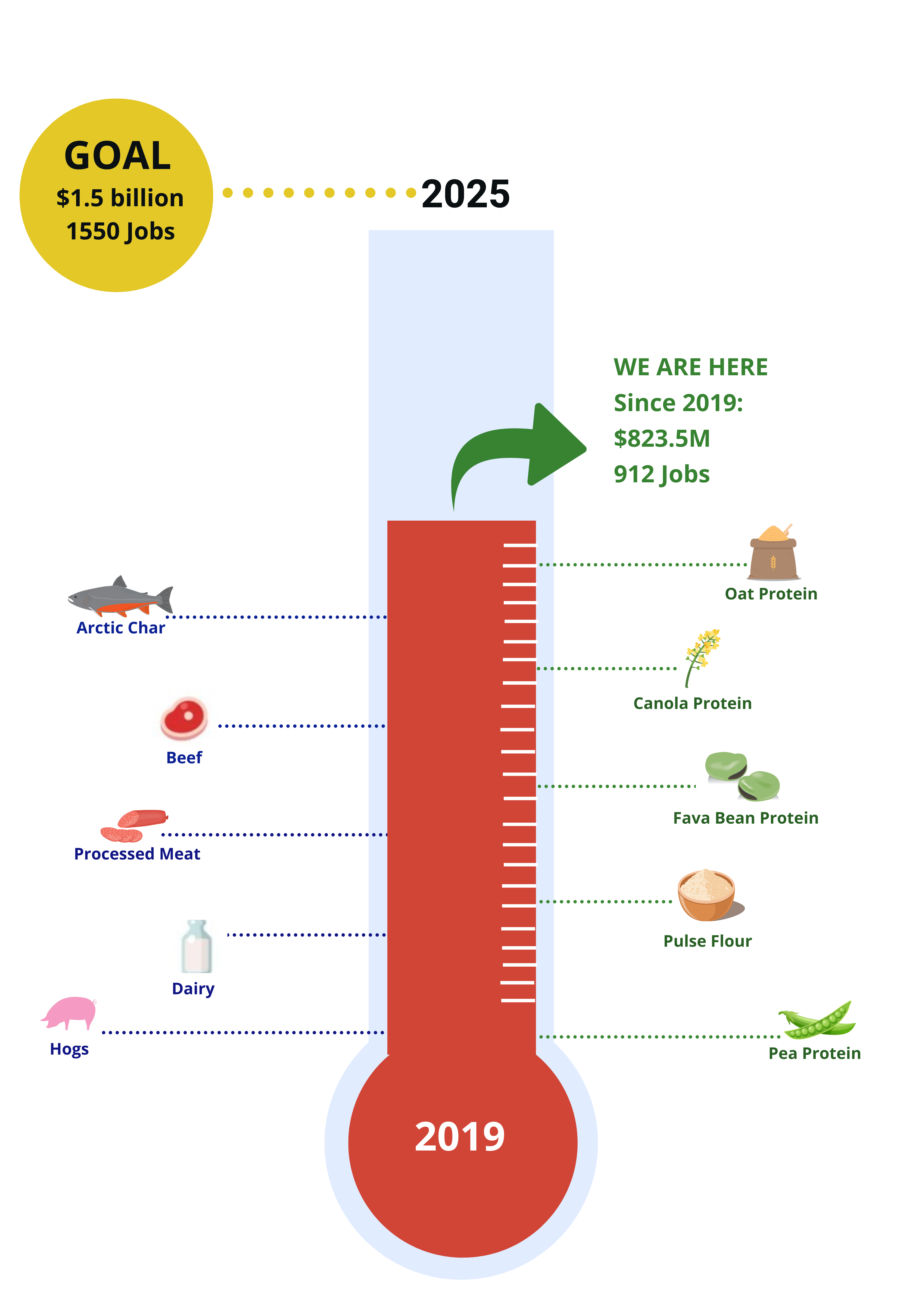 Canadian Agricultural Partnership Program (Ag Action Manitoba)
Ag Action Manitoba is a five-year investment program worth $176 million for Manitoba's agriculture and agri-food sectors. In Manitoba, the program provides funds to assist industry service providers in implementing and adopting beneficial management practices (BMPs) to improve the value and health of agricultural land. Researchers, ag processors, farmers, industry associations, industry service providers and department-directed users are eligible to apply for funding.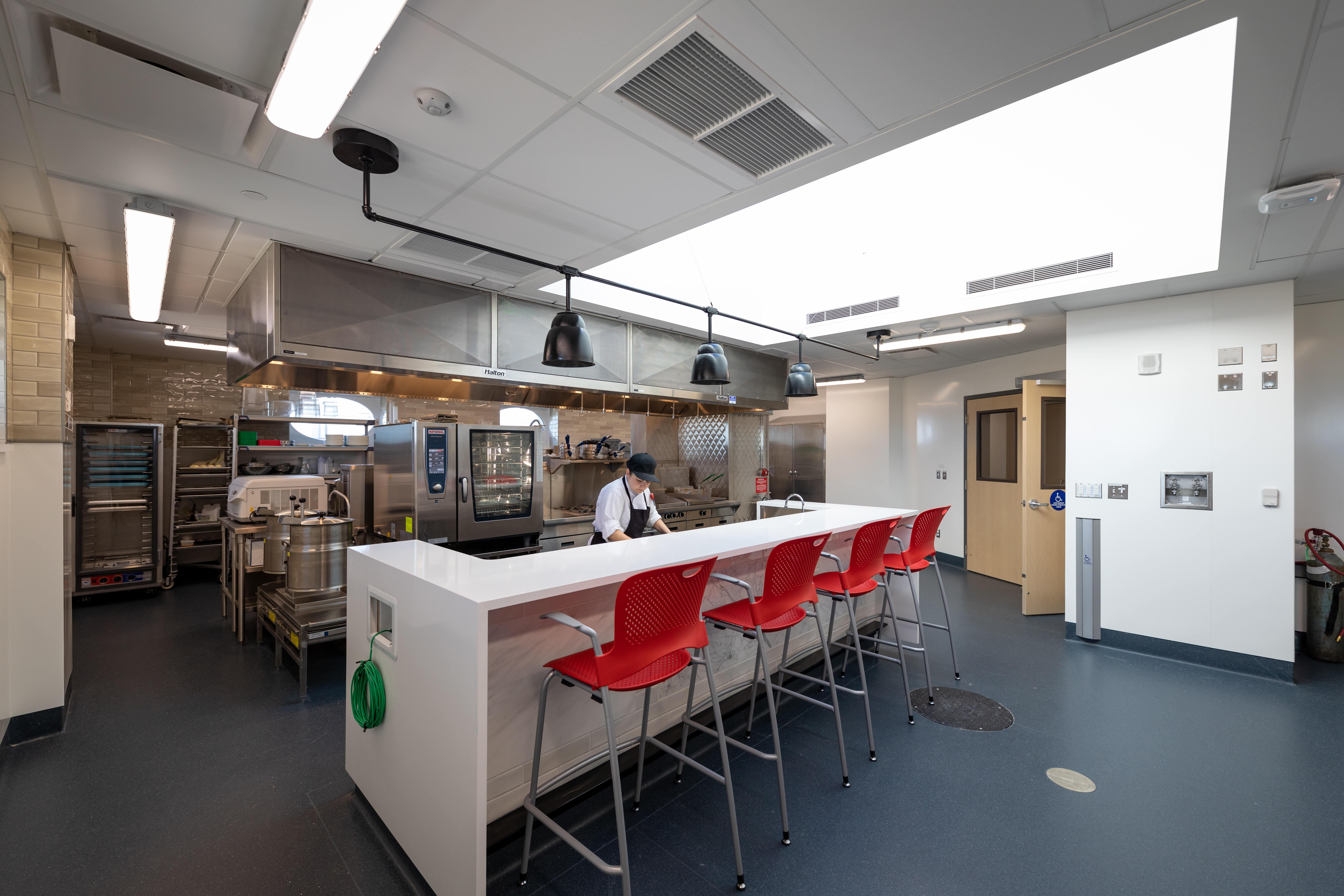 From 2018 to 2021, Ag Action Manitoba funded 853 projects totalling over $43.8 million in the following categories:
Capital Assets and Equipment: 44 projects totalling over $10.2 million
Assurance — Environment: 453 projects totalling over $3.5 million
Assurance — Food Safety: 24 projects totalling over $200,000
Assurance — Plant and Animal Health: 71 projects totalling over $234,000
Total Department-directed Projects: 17 projects totalling over $6.3 million
Distribution and Marketing: one project totalling $48,750
Industry Development: 21 projects totalling $2.46 million
Market Development: 21 projects totalling $310,100
Organization Development: seven projects totalling $103,542
Research and Innovation: 120 projects totalling over $19.9 million
Resource Development: eight projects totalling $112,346
Training: 23 projects totalling $206,157
Training and Consultation: 42 projects totalling $41,558
Hospitality Grant: one project totalling $13,000
Protein Industries Canada
The Manitoba government is part of Protein Industries Canada, a $485-million consortium that supports value-added agriculture projects and enhances Canada's position as a world leader in plant protein. Over $59.8 million has been invested in Manitoba's protein industry by Protein Industries Canada to construct plant protein facilities, address nutrition and processing challenges, develop crop varieties that combine high yield potential with high protein content, and explore blended plant protein products.
Success in Manitoba's Protein Industry
New Cutting-edge Pea and Canola Protein Production Facility at Merit Functional Foods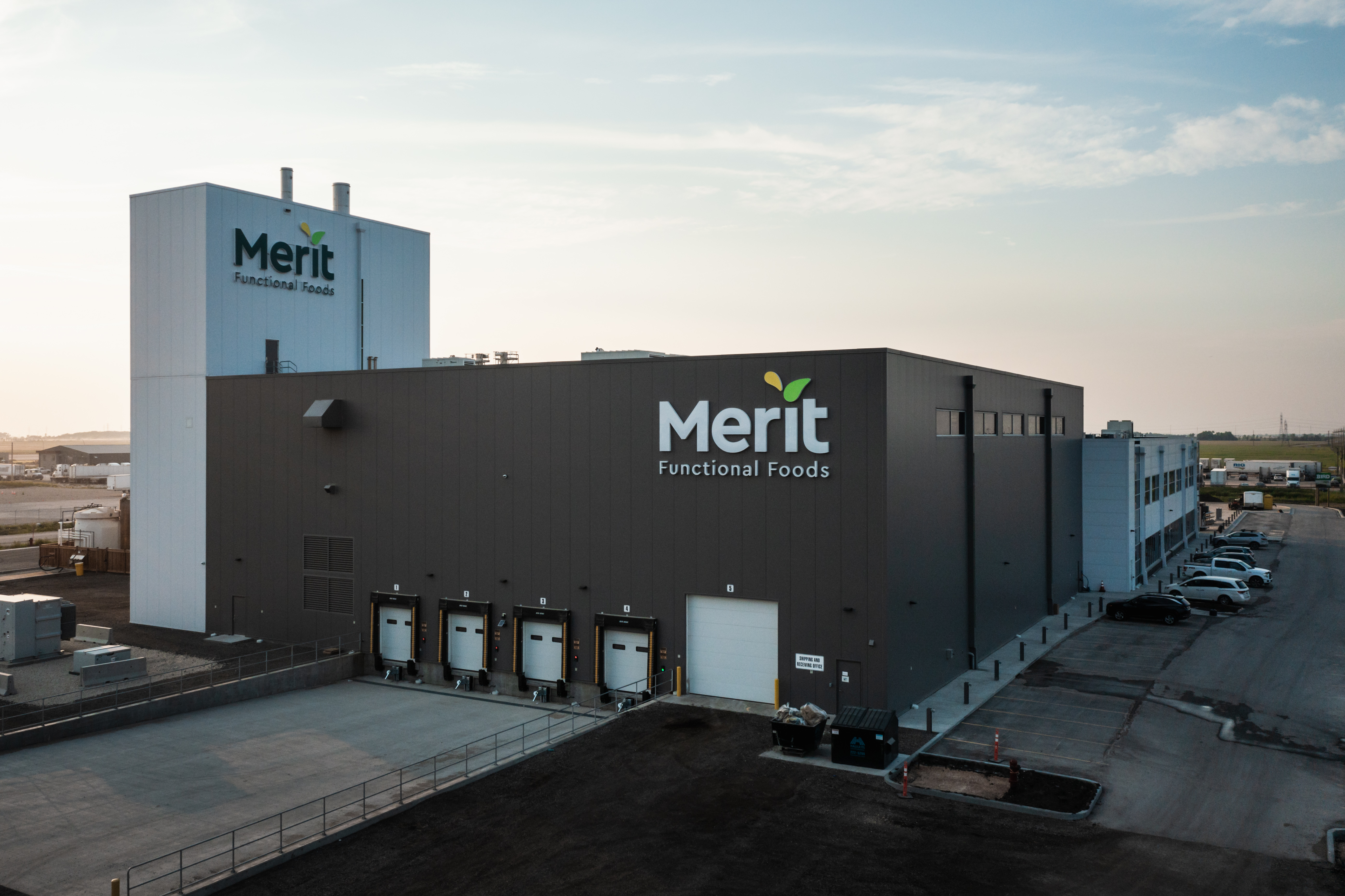 Merit Functional Foods completed a state-of-the-art plant protein manufacturing facility in Winnipeg, Manitoba in the last quarter of 2020. As the first and only commercial facility capable of producing food-grade canola protein in Manitoba, the 94,000-square-foot facility is a rising player in the plant-based protein ingredient sector. Read here...
The Success of the World's Largest Pea Protein Manufacturing Plant in Portage la Prairie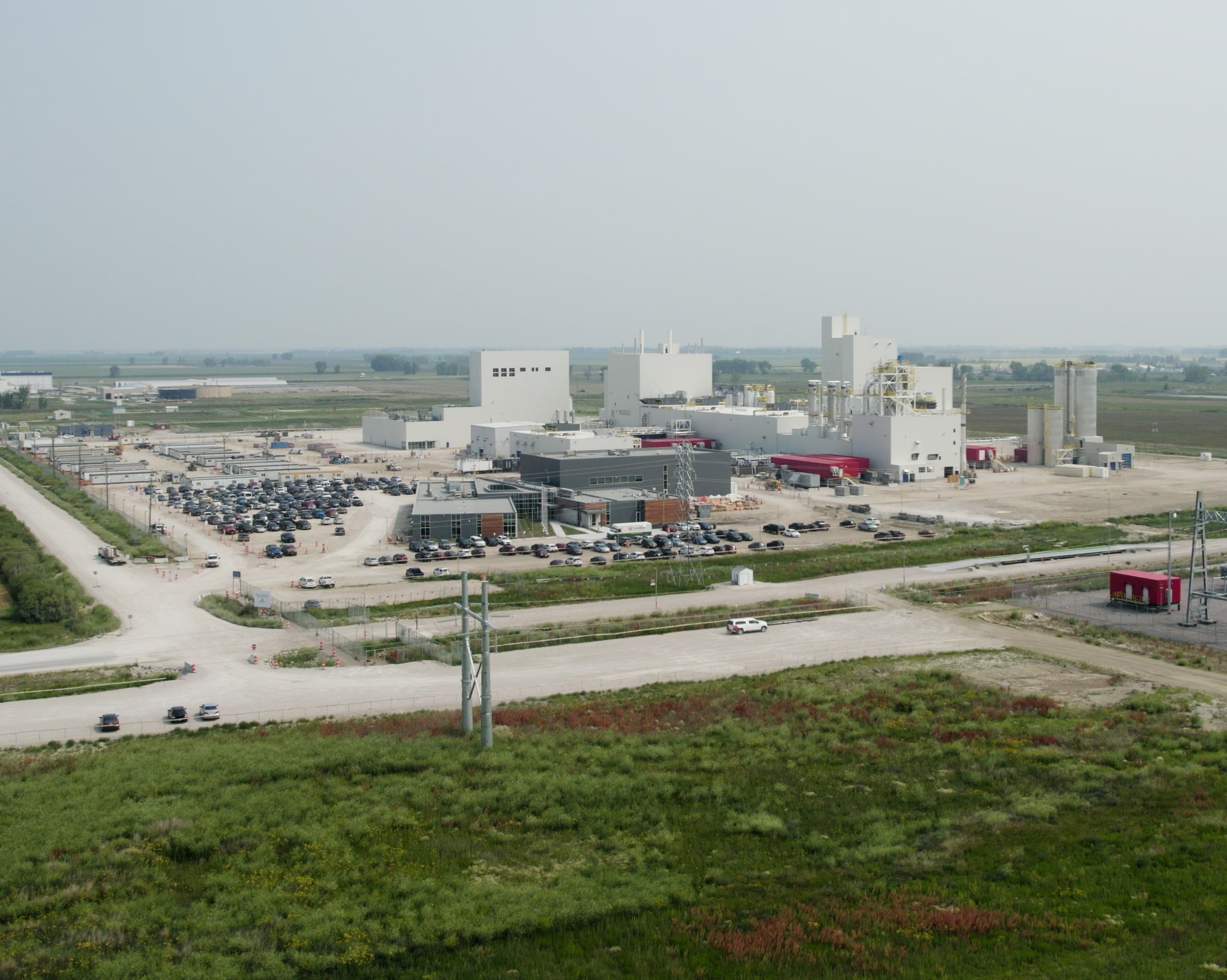 Roquette's pea protein plant is a $600-million factory employing nearly 1,600 people in Manitoba. The facility features 60 kilometres of pipes, a two-level microbiology lab and receiving bays that can handle about 12 truckloads of peas a day, making it one of the most energy-efficient facilities in the world. With a workforce of about 120 people employed to process 125,000 metric tons of yellow peas per year, Roquette's investment is set to strengthen the value chain for pea production in Manitoba. Read here…
Bump: Plant-enhanced Meat Made in Manitoba for Manitobans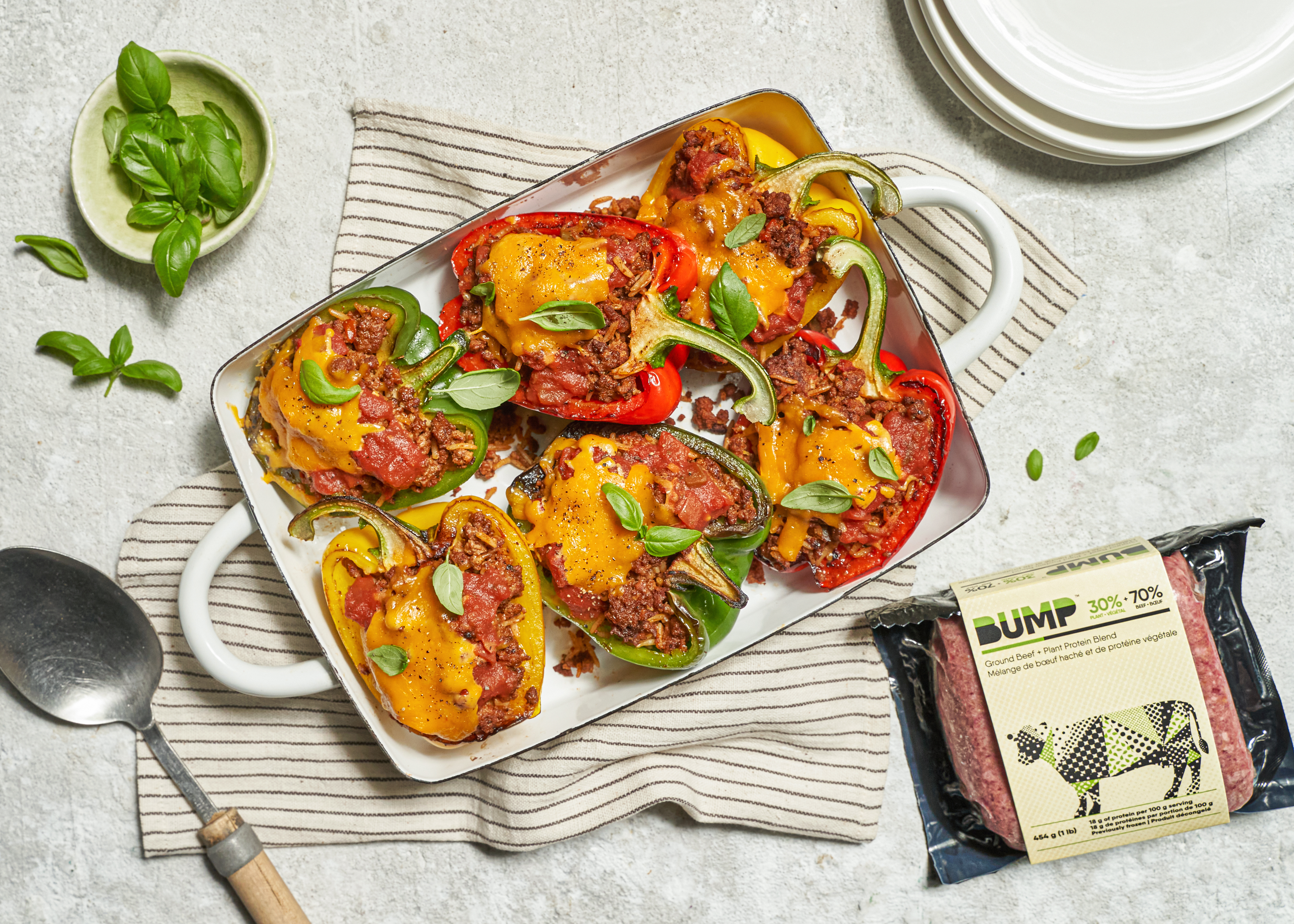 With food supply vulnerability gripping the world, Juno Food Labs has realized a need for protein alternatives. With a focus on creating a product without compromising taste and reducing environmental impact, the company has now introduced the Bump Burger. The burger is made from plant-enhanced meat, which requires fewer resources to produce than an ordinary burger. Read here…
Regional Economic Profiles
Manitoba's economic profiles provide an overview of demographic, job and business data in a defined region, in order to evaluate investment opportunities in a desirable area. In Manitoba, there are eight economic regions, each with its own competitive advantages and potential opportunities. You can also find profiles for the capital region, rural Manitoba and northern Manitoba.
Contact
To explore expanding your operations into Manitoba, email us at: mbproteinadvantage@gov.mb.ca.