Canadian Centre for Agri-Food Research in Health and Medicine
The Canadian Centre for Agri-Food Research in Health and Medicine (CCARM) is a unique partnership, consisting of two academic institutions (University of Manitoba and University of Winnipeg), a hospital (St. Boniface Hospital) and a federal government department (Agriculture and Agri-Food Canada) located at the St. Boniface Albrechtsen Research Centre, Winnipeg, Manitoba.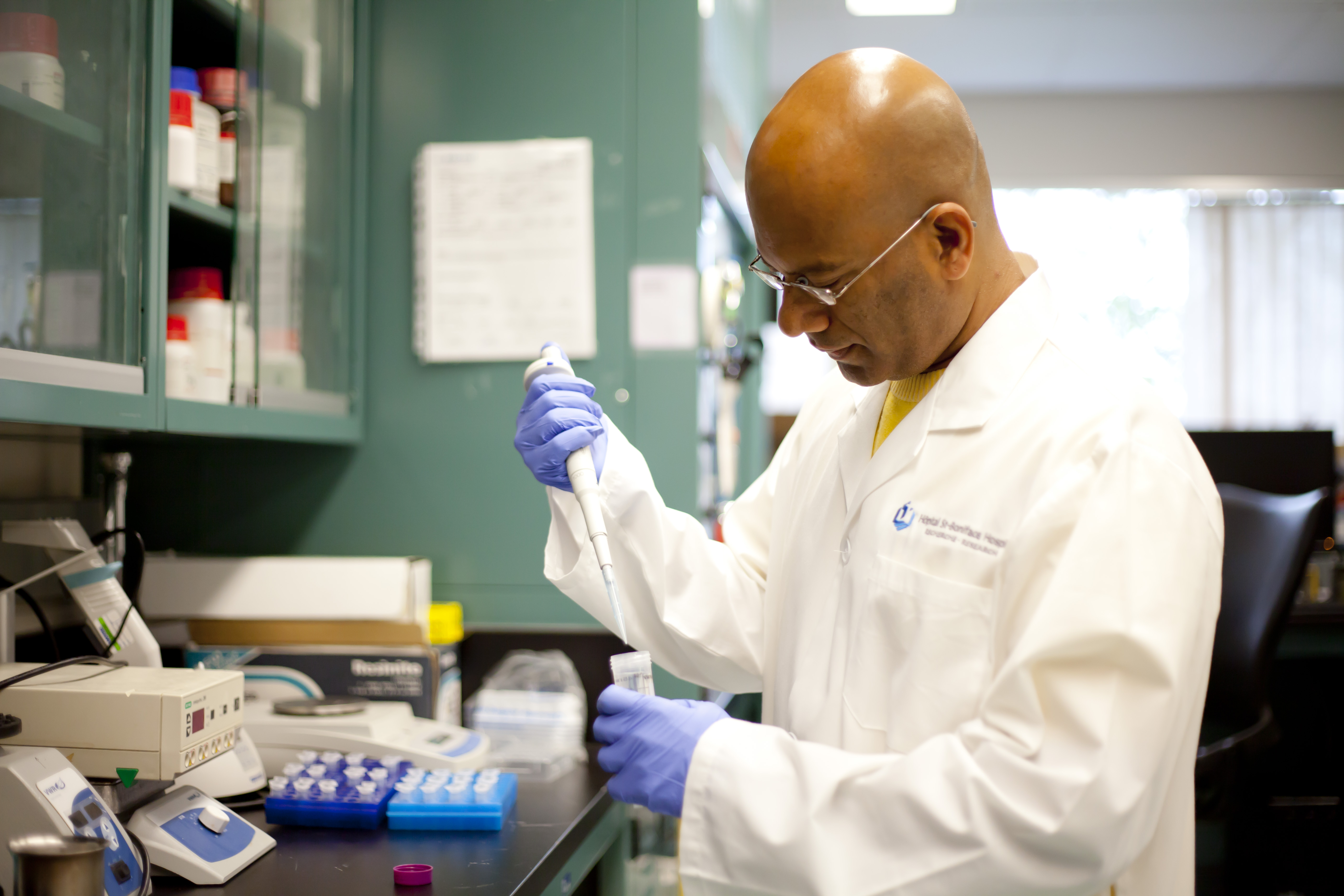 CCARM has 15 principal investigators and over 70 trainees and technical staff investigating the health benefits of agri-foods and bioactive compounds, and their mechanisms of action, using cell culture and animal models, and human clinical trials.
The research expertise, disease models (pre-clinical and clinical), and analytical capabilities are focused on providing reliable, scientific, evidence-based information for developing and commercializing agri-foods and their bioactive components for economic and health benefits.
The complement of investigators includes an ag-health economist who analyzes the economic impacts of agri-health research on the agriculture, agri-food and health sectors. Research teams are currently working in the areas of pulses, oilseeds, cereal grains, soft fruits, buckwheat, dairy, fish, etc., and have evaluated the effects of different protein sources and processing methods on health.
Development and Commercialization
Partnerships and collaborations with companies to evaluate products, develop new diagnostic approaches, or enhance the properties of raw materials through plant breeding, processing techniques and much more.

Clinical trials to evaluate evidence for health claims and to meet regulatory requirements for commercialization of products.
Contact
For more information on their latest research, visit their website.