Module 6

In Module 2, you learned about the grading system for self-assesment/audit. You will use that knowledge in this module. Remember:
C = R
equirements in code are met
NI =
Requirements in the code are not completely fulfilled and need improvement
U =
Conditions are bad to severe and unacceptable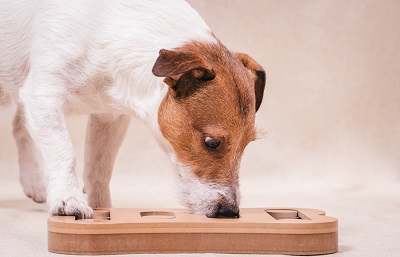 ---
When conducting an intake, obtain as much behavioural information as possible. Complete a behavioural assessment of each animal upon arrival to a facility: 
Is it fearful?
Is it shy?
Is it aggressive?
Is it submissive?
Document all your findings.
Develop a plan for individual animals that are displaying behavioural problems, as well as for well-adjusted animals to ensure they remain that way. Always do another full behavioural assessment on any animal prior to it being rehomed. Use a standard form for evaluations that is scientifically developed with the help of a veterinarian or animal behaviourist.

Enclosures 
Is there sufficient space to walk, sit and lie down to full length?
Is there a separate space for urination and defecation?
Is there a spot for food and water?
Is there a clean and dry spot for resting?
Is there room for enrichment within the kennel or cage?
Are animals in compatible groups?  
digging
vocalizing, barking and whining 
excessive licking and cleaning
tail chasing
pacing, agitated 
Signs of Depression
lack of appetite
constant sleeping
hiding
lack of interest in toys
unwilling to play
Causes of Negative Behaviour
lack of exercise, enrichment
constraints on environment 
constraints on animal-to-animal interactive activities
lack of sleep area that includes a hiding area
fear
pain-induced, medical conditions
Addressing Bad Behaviour
Vocalizing can be an animal's way of socializing, however dogs, in particular, can develop behaviour problems when they are isolated from humans or other dogs.
It is important that attendants avoid encouraging undesirable behaviours, such as yelling to keep dogs quiet.
---
Develop individualized treatment strategies to change an animal's behaviour. Use practices that follow scientific principles of animal behaviour. Teach an animal new skills with positive reinforcement.

Behaviour - Self Assessment
C =
Intake records are complete, behavioural assessments are done.
NI =
Not all animals have a
record of behavioural assessment.
U =
No record of behavioural assessments have been done. 
---
Appropriate levels of enrichment must be provided.
Benefits  of Enrichment

Enrichment stimulates the senses, the brain and encourages exercise.
Mental State - Well-being
Animals that are deprived of the r
equirements for general health and well-being will be in a state of distress, affecting their mental state and well-being. 
The animal that is receiving proper care and attention will be more relaxed and will display normal behaviours. 
Mental State – Hunger
Does the animal have enough feed? Is it provided with feed to satiety (until it feels full)?
Mental State – Thirst
An animal that is deprived of water will be thirsty and that thirst will affect the animal's mental health. It may vocalize or display physical signs of dehydration.  
Mental State – Fear
Is the animal confined with a compatible mate or is the other animal aggressive or a natural predator? Animals that are mixed with incompatible kennel mates can also become fearful

. 

They may stop eating, become depressed or injured. 
Mental Well-being and behavioural considerations for long-term stays include:
enrichment
exercise
alternative housing
larger rooms
different evaluation
regular assessments with resolutions
Key Message
Daily observations of animal behaviour is important to ensure the animal is receiving the best possible care to ensure good mental health and well-being while in the facility. 
---
For more information, please contact the
Animal Care Line
, or call
204-945-8000
(in Winnipeg); 
1-888-945-8001

 (toll-free).