The Manitoba Advantage in Pea Protein
Manitoba has an economical and sustainable land base with a good transportation network, making it an ideal location to grow the pea protein industry. The demand for Manitoba-grown peas is forecasted to grow as pea processing capacity increases in the province. Growing peas provides many soil and farm management benefits.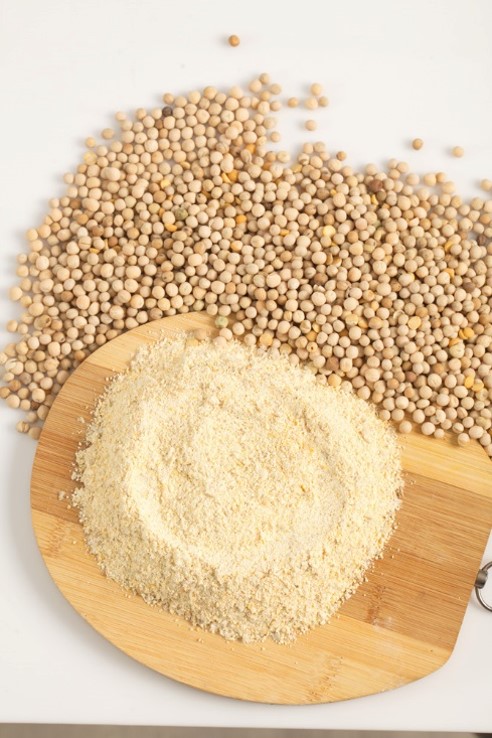 Manitoba's Pea Industry
Peas are typically grown in the western regions of the province, due to well drained soil types.
In 2021, there were over 224,000 acres of peas planted in Manitoba and this number has been rising in recent years.
The majority of peas grown in Manitoba are yellow peas, used for food and animal feed industries.  

In 2020, 246,200 metric tonnes of dry peas were produced in Manitoba, generating $43.1 million in cash receipts.

Manitoba exported dry peas valued at $24 million in 2020, in the form of dried, shelled or split peas, totalling 70,300 tonnes.
Processors:
Industry Associations:
Market and Consumer Trends
The demand for plant protein has gained traction in North America, increasing consumer demand for pea protein. Dry peas are an excellent source of protein, dietary fibre, vitamins and minerals - protein content in peas is around 22.7 per cent.  The global food industry offers highly specialised pea protein ingredients such as concentrates, isolates and textured pea protein. The pea protein isolate market is projected to grow in the upcoming years.
There are opportunities for pea protein to be used as an ingredient in meat analogues and extenders, high protein bakery products and pea-based beverages. 
Research
The University of Manitoba has a Research Agronomist who is specialized on soybean and pulse crop agronomy and cropping systems. Agriculture and Agri-Food Canada research stations in Morden and Brandon are working on pulse and soybean disease issues. 
Contact